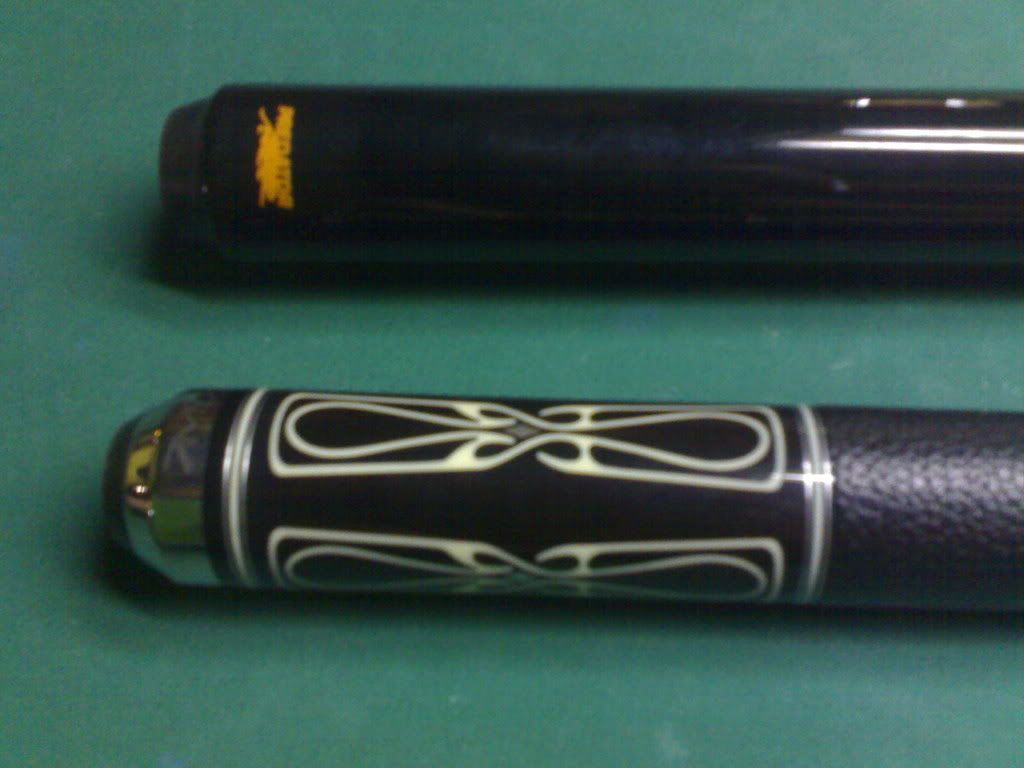 Billiards buddies, pool players, and fans, check out the pool cues of my good friend, Antonio Gabica, aka Gaga! And what are
the Filipino pool player'
s weapons of choice? Gaga uses the Predator Blak 2 pool cue and the

Predator BK2

break cue!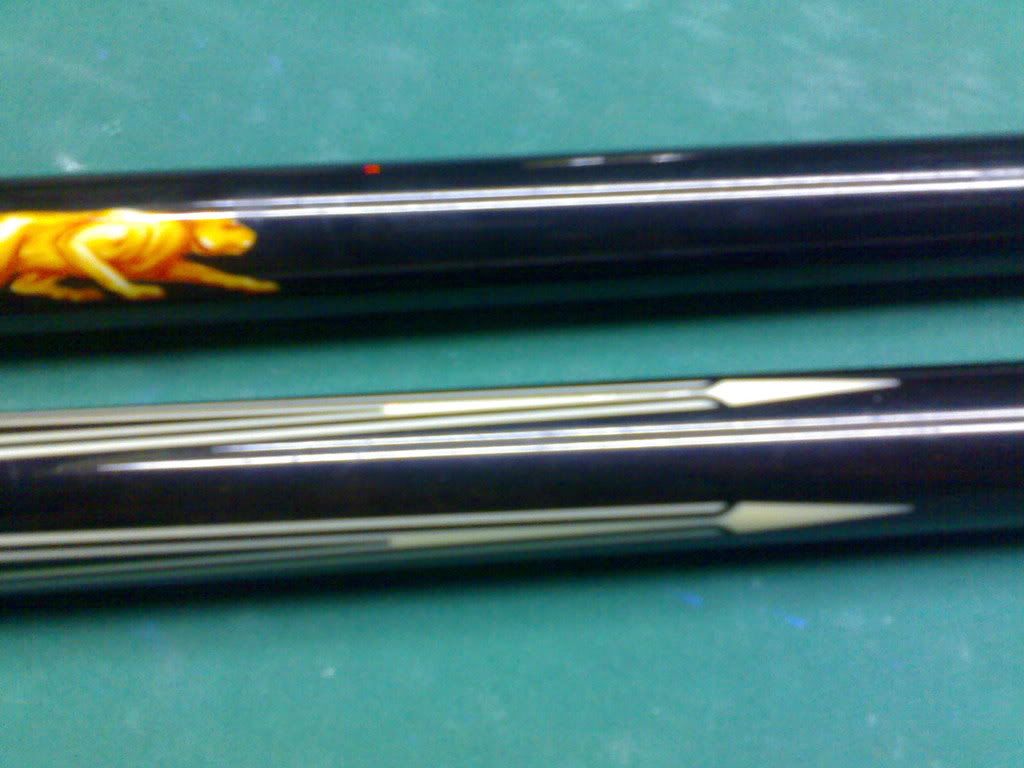 The Predator Blak 2 features C4 technology reinforced with phenolic to cut down on vibration and all - performance aimed to destroy the competition! And oh! Antonio Gabica uses a a Predator Predator 314-2 shaft with his Predator Blak 2 pool cue.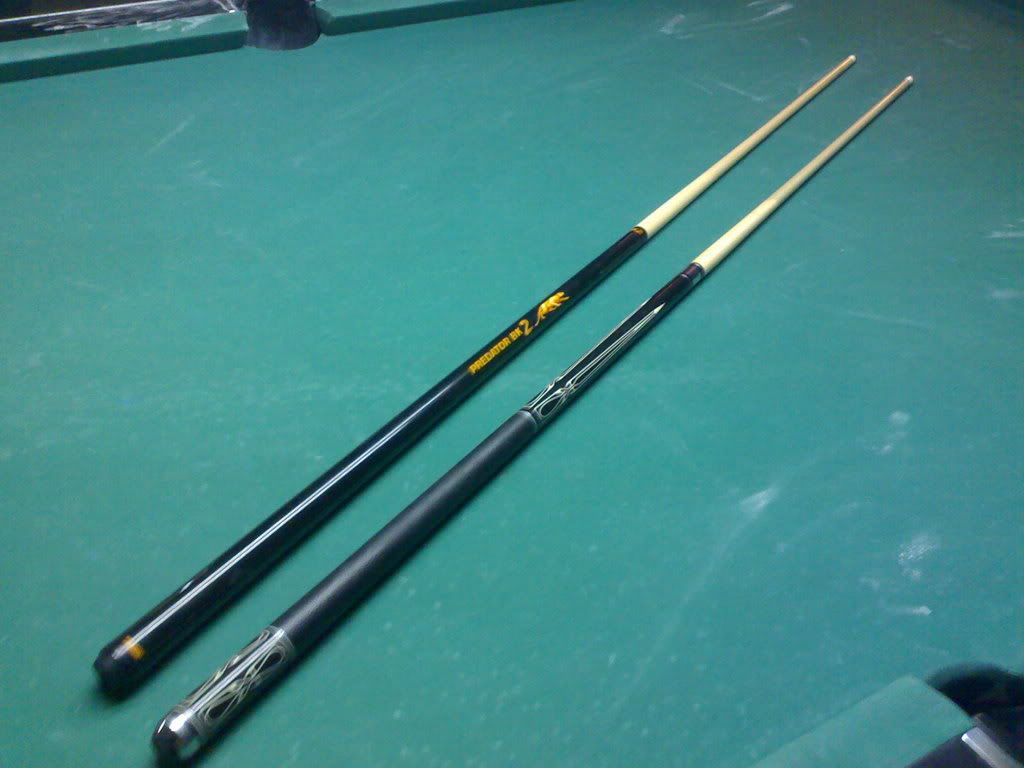 Antonio Gabica is an Asian Games and SEA Games gold medalist. Other credentials of my good friend include the following: 2004 Philippine Open Champion, 2003 Tokyo 9-Ball Open Champion, Rookie of the Year-US Pool Tour, and much more!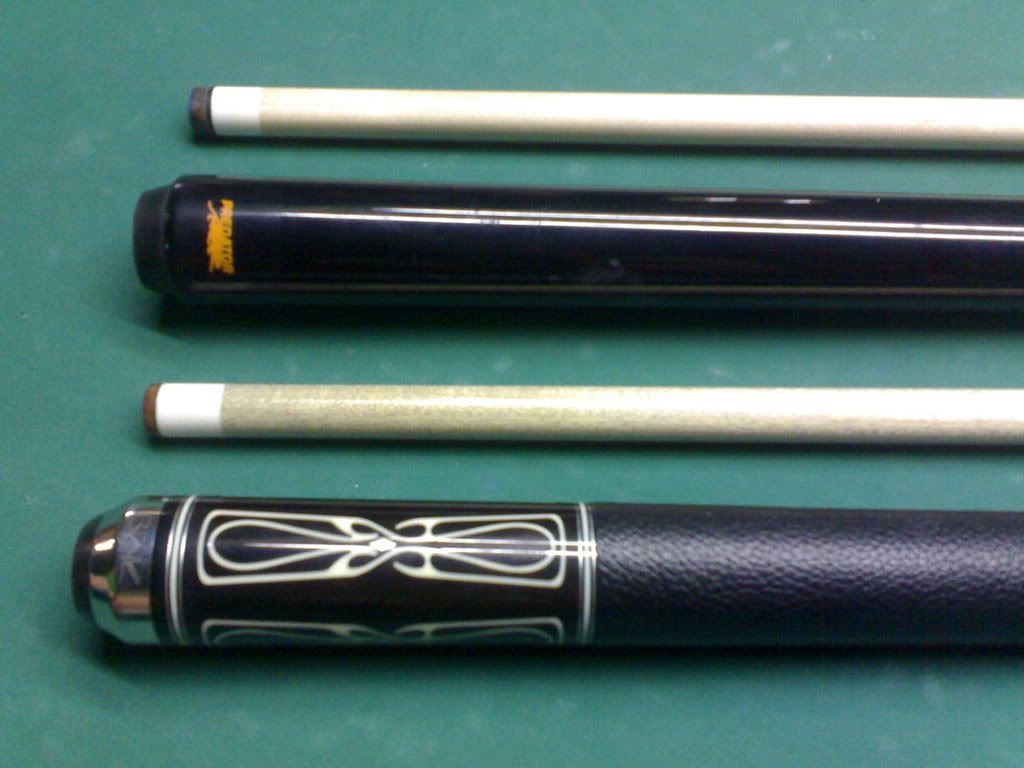 Check out those cool ebony/micarta inlays, everyone! Predator Cues' Blak 2 pool cue integrates a steel joint and butt cap, and double silver and single micarta rings! Everyone knows how much I love ebony cues! And truth be told, that is one beautiful pool cue!
Antonio Gabica's Predator BK2 break cue features a Uni-Loc joint and is wrapless. The 29" Predator BK2 shaft features Predator's proprietary three-part tip technology and is rear weighted. You should see Gaga break the rack! He really breaks well - and hard!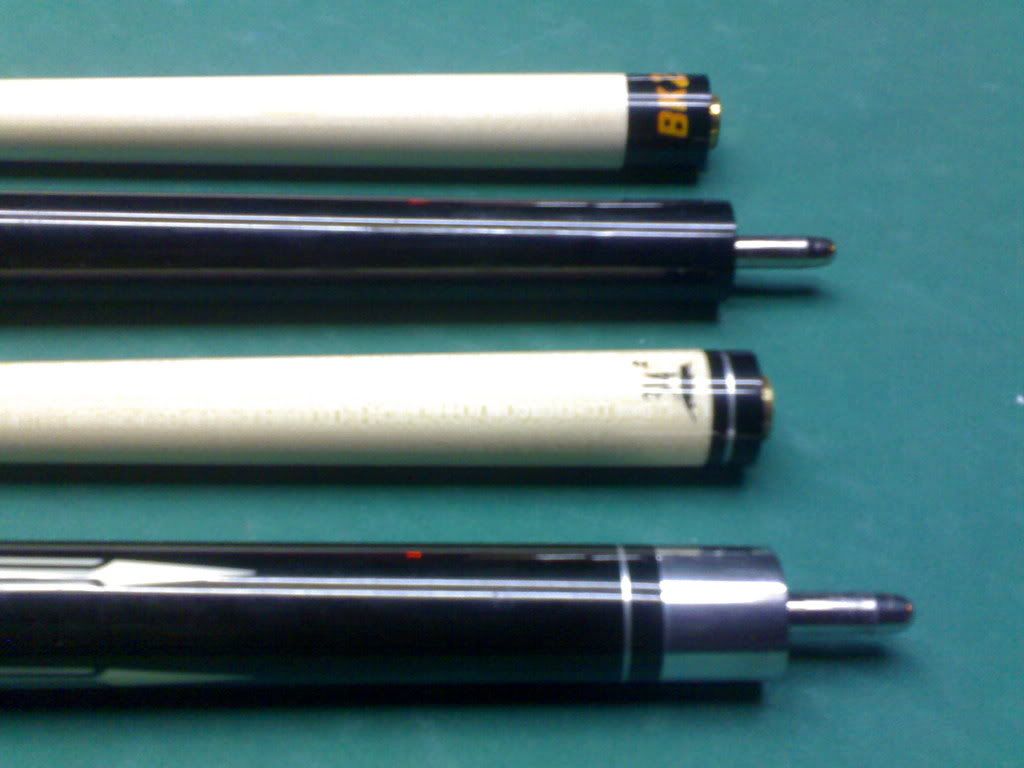 And did you know that
Antonio Gabica
has the same type of
Predator BK2
that
Efren Bata Reyes
uses? Yes, he does! Both Gaga and
The Magician
use a wrapless Predator BK2! Check out this
cool post
i did on Efren Bata Reyes'
pool cues
for more info, friends!
Lest I forget,
Rubilen Amit
, aka Bingkay also uses a
Predator BK2
to shatter balls during breaks! Hers feature an Irish linen wrap - just like my
BK2
, everyone!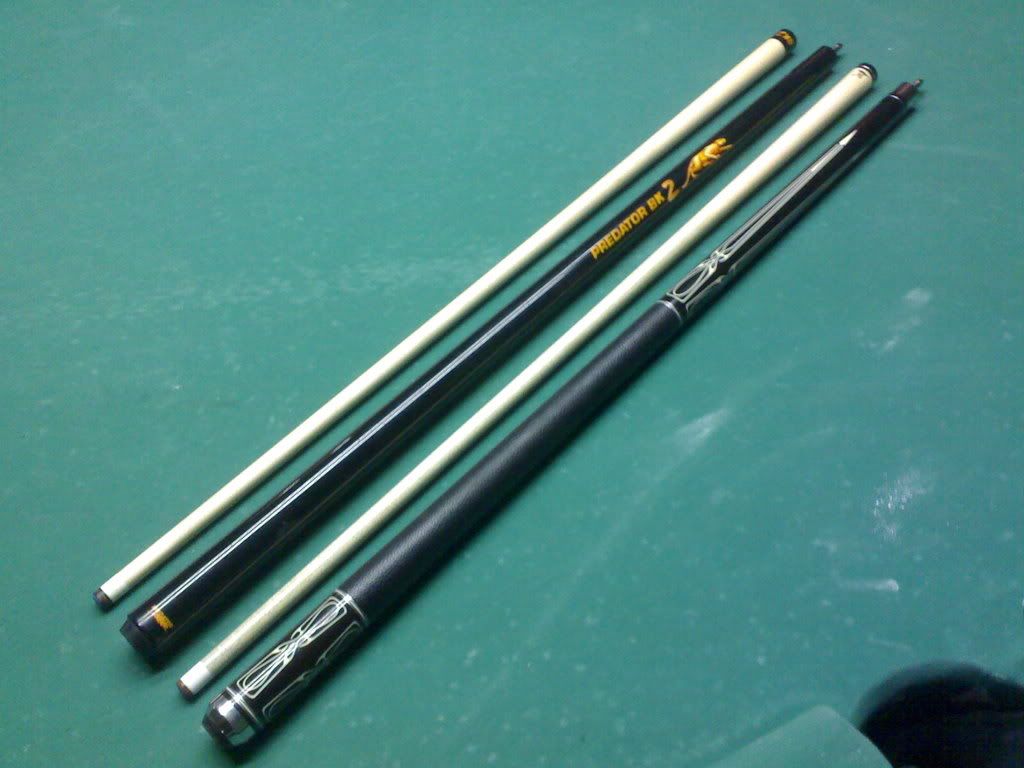 That's one cool set of pool cues for one of the Philippines' most likable and bankable billiards champions! The Predator Blak 2 and the Predator BK2 - beautiful pool cues, indeed!

And I kid you not!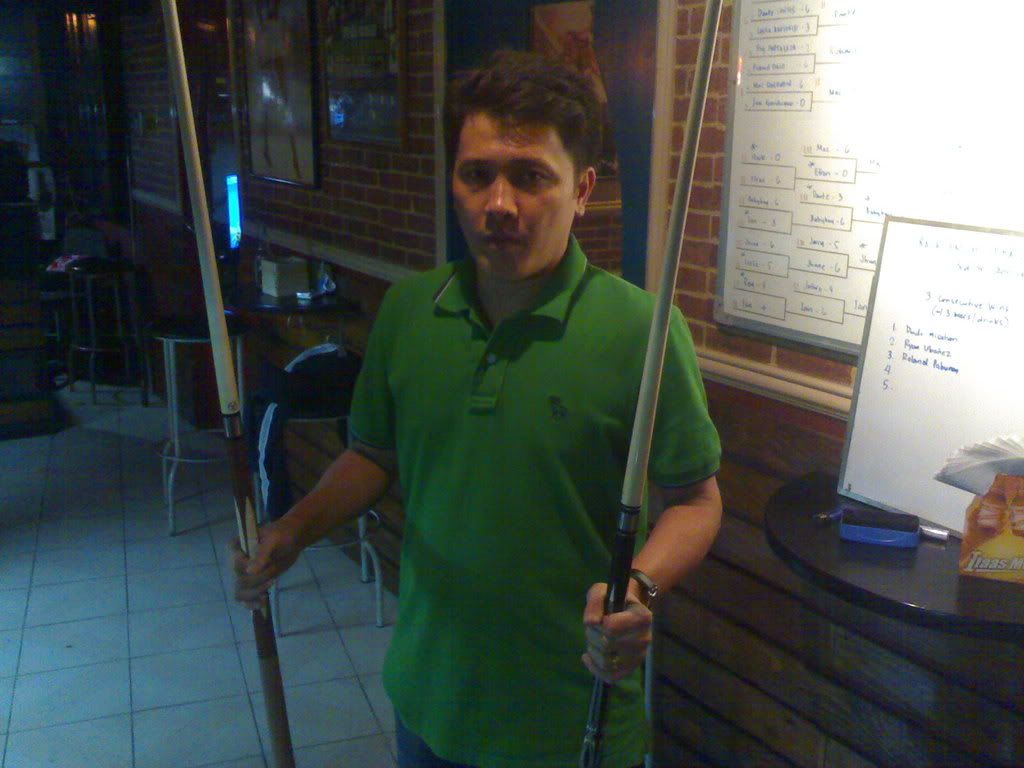 One of my billiards buddies shot this picture while me and
Gaga
were playing a couple of sets of 9-ball - 'twas a loser set match! Gaga gave me 7,9.
When this shot was taken, Gaga was left holding our pool cues - yes, you guessed right - i was busy setting up the rack! :)
Gaga
is holding the Predator Blak 2 pool cue in his left hand, and in his right hand is the pool cue I brought along for our friendly game of pool. Guess what it is, friends! :)
"The AnitoKid loves Predator Cues!"


*Did you enjoy the post? Did you find it interesting?
You know what to do...:)