Alex Pagulayan, aka The Lion, filed the libel suit against the BSCP for accusing him of "sharking" and for later withdrawing his participation in 2007's Guinness 9-Ball Tour.
Here is a YouTube video on the sharking incident being referred to, everyone. The image quality of the YouTube video is A-Ok. And I kid you not! Watch and judge for yourselves!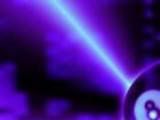 More YouTube videos from The Runout TV!
It's always a runout at The Runout TV!
Other interesting reads
"Have you read The AnitoKid lately?"


*Did you enjoy the post? Did you find it interesting?
You know what to do...:)