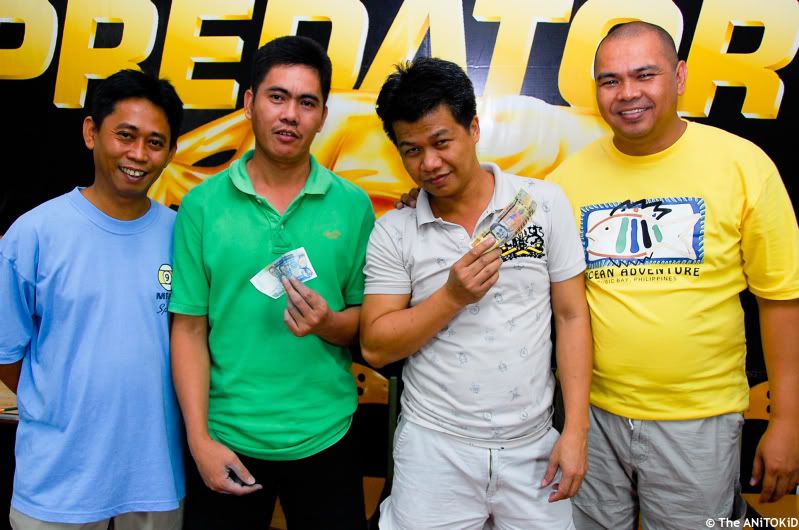 Congratulations to Lexus for winning

bilyar.NET

's May 2009 Challenge Cup!

Lexus

was undefeated through the finals of the 10-ball competition held at the Hobbies of Asia Billiards Hall, Macapagal Avenue, Pasay City.

'Twas a strong finish for Lexus, who won the coveted cup over Vic Trinidad aka

Pacman

with a 6-4 score. For those not in the know, it was Lexus' first time to join the bilyar.NET Challenge Cup.

Third place went to

Cedric0811

. Like Lexus, it was also a good showing for the 14-year-old considering that it was also his first time to join the tour!

And I kid you not!





Congratulations to the winners and placers! And many thanks to each and everyone who participated in the May 2009 bilyar.NET Challenge Cup! Maraming, maraming, maraming, maraming salamat po!



Mabuhay ang bilyar! Mabuhay ang manlalarong bilyarista!
Kapatiran!