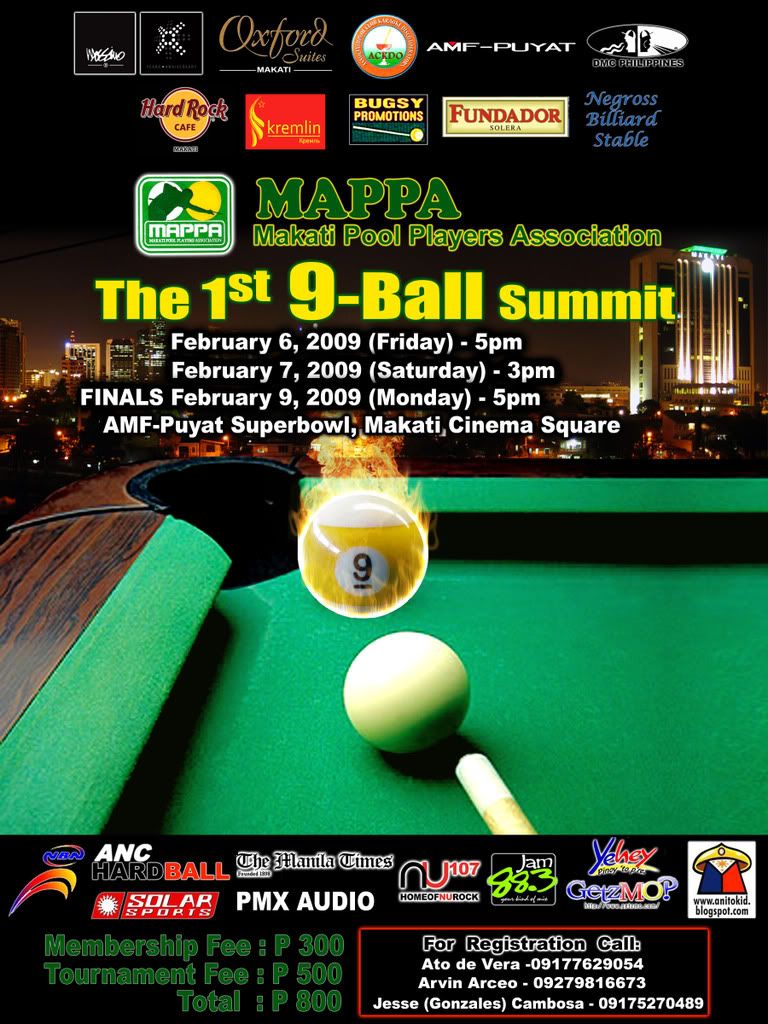 Billiards

buddies and

pool players

, it's on! Highlights of the

Makati Pool Players Association's (MAPPA) 1st 9-Ball Summit

will be aired over

NBN 4

this coming Saturday, May 16, 2009 at 12:00 noon!

'Twas a 3-day historic event for Philippine sports entertainment! MAPPA President

Jesse (Gonzales) Cambosa

spared no expense in transforming the AMF-Puyat Superbowl into a world-class stage! Congratulations Jesse! You the man, bro!

For those not in the know, the MAPPA 1st 9-Ball Summit was the first amateur billiards club competition to be simultaneously aired on television and aggregated on the Internet computer network! It's not just tri-media anymore! It's quad media! Radio! Print! Television! The Internet! We have the bases covered!

And I kid you not!

WOOOOOOOO!

To my good friend, Jesse (Gonzales) Cambosa and MAPPA's set of officers for 2009 – congratulations! 'Twas a job well done! We made it history! We did it first! And we did in style! 'Twas all class! Mabuhay!