Here are

YouTube videos

on that sensational knockout in the Manny Pacquiao vs. David Diaz boxing fight!

Filipino boxer

Manny Pacquiao made history by knocking out David Diaz in the 9th round of Lethal Combination to become the first Filipino - the first Asian - to win four world titles in four weight divisions!

Manny Pacquiao looked like a natural lightweight in his debut at the weight division! He did what other Filipino boxers unsuccessfully tried to do - win the Lightweight Championship of the World! Manny Pacquiao is just an awesome sight to see in these YouTube videos!

Manny Pacquiao is too tough! Pacman is too strong! The Destroyer is too fast! Pound for pound,

The Pambansang Kamao

is the best there is!

And I kid you not!



Manny Pacquiao Fights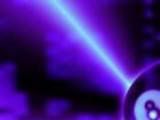 More YouTube videos from The Runout TV!
It's always a runout at The Runout TV!
"The AnitoKid loves Manny Pacquiao!"


*Did you enjoy the post? Did you find it interesting?
You know what to do...:)