Here are some post match pictures from The Freezer vs. The Magician One Pocket Challenge Match put together by one of my online buddies, Mark Cantrill! Much thanks to my fellow Azer

Carlos Avalos

, aka

back2good1

, for the pictures and the hard work he put in at the event! Thank you very much Mark and Carlos! And lest I forget, here's a congratulatory note to Scott Frost, who won the match with an 8-6 victory over Efren Bata Reyes.

Congratulations Scott! Mabuhay!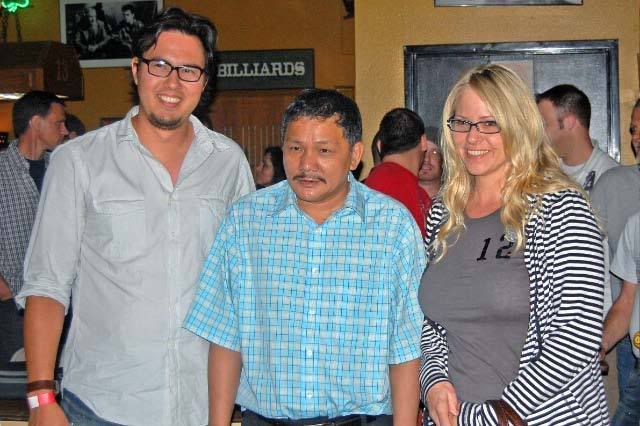 The very successful event was one that

Mark Cantrill

has been asked to get together. It generated a ton international interest and was live streamed on the Internet. And guess what - the Efren Reyes-Scott Frost live stream generated record numbers to boot:

700+++

online viewers and all!

And I kid you not!
Now, the question that everyone is asking:

Will there be a rematch?

I sure would like to see one! No kidding! And for those who may be asking about Mark Cantrill's contact info, you can connect with Mark via email at mark@myeclipsemedia.com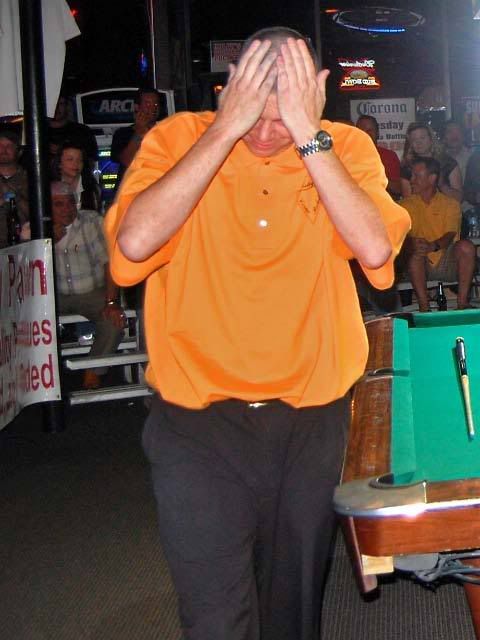 Scott Frost after winning the one pocket match against Efren Bata Reyes. Truth be told, I was glued to my computer screen and all - after all, these players are two of the world's best when it comes to one pocket!

And guess who's in the middle? That's

Fast Lenny

, one of my online buddies at

AzBilliards

. Did you know that Fast Lenny did the live stream? Yes, he did! Excellent job, my friend!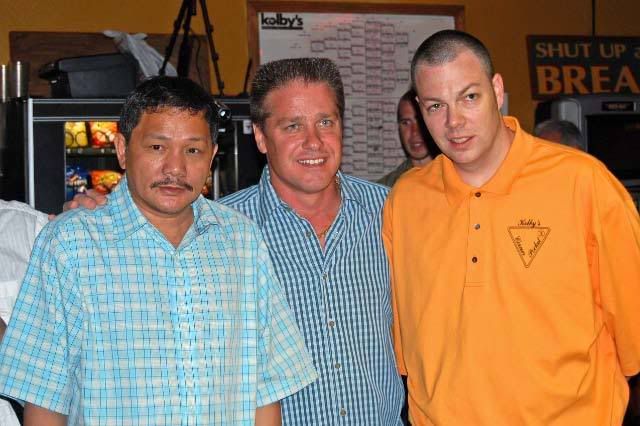 Efren Reyes and Scott Frost
And hey! Congratulations Mark for a very good show! So, are we going to have a rematch between these two fine players, my friend? I'm sure I'm not the only one asking for another great match!
Again, congratulations to Scott and Efren for a good match! Thank you very much for the pictures, Carlos! Much thanks to Fast Lenny for the excellent live stream of the match! And more thank you's and congratulations to Mark and the rest of the organizers for this unforgettable match up! Here' s looking forward to your next live stream, Mark! Cheers!
"The Anitokid loves one pocket!"


*Did you enjoy the post? Did you find it interesting?
You know what to do...:)