Pool players from around the world once again arrived to take part in one of
Korea
's premiere billiards events,
The
4th Annual Korea Pro Pool Tour Championships
. Most of the top seeds went through Day 1 unchallenged, with the exception of
Japan
's Syo Tsuken, who dealt a 9-1 blow to Filipino pool player
Carlo Biado
. The
Philippines
'
Ricky Zerna
also suffered a defeat in the hands of
Korea
's #2 Ha Min Wuk. The only woman in the men's division, Yu Ram Cha, trounced
Japan
's Y. Takagi with a 9-2 finish.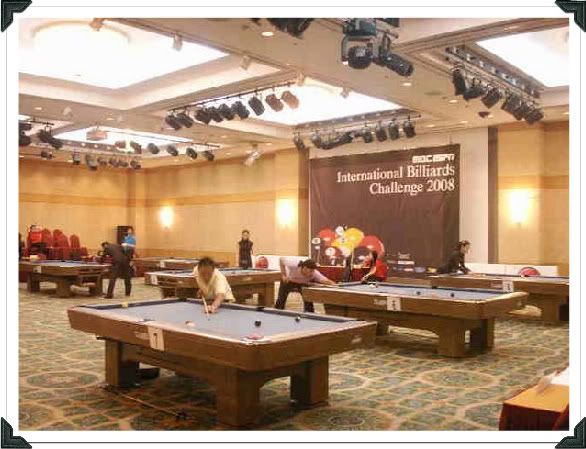 A number of countries is represented in the
KPT Championships
, e.g.,
Japan
,
Taiwan
,
Malaysia
,
Germany
,
USA
,
Guam
,
India
,
Brazil
,
Korea
, and the
Philippines
. Favorites in the men's division of the billiards competition include the defending champion of the event - #1 seed
Charlie Williams
, 2007 runner up and #3 seed - Ricky Zerna of the Philippines, #5 seed
Thorsten Hohmann
of Germany, #7 seed Carlo Biado (Philippines), #9 seed Goh Takami (Japan), #10 seed
Mike Davis
(USA), and #12 seed Raj Hundal (Indonesia). Favorites from
Korea
include #1 Young Hwa Jeong, #4 Hee Chul Kim, and now
New York City
bi-coastal Shin Yong "Godzilla" Park.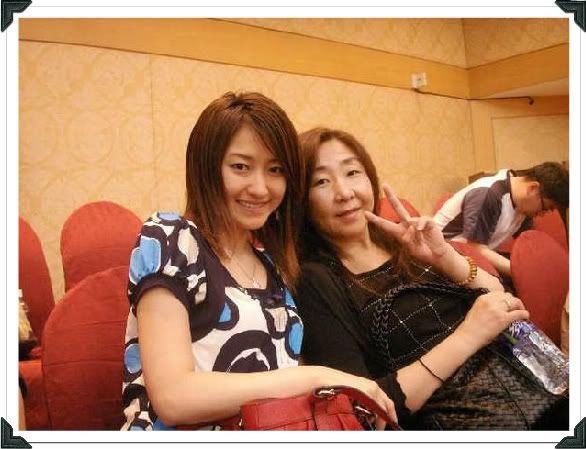 Japan's Kaori Ebe and Mika Muneta

The KPT Championships' women's division is also beaming with world class talent in the persons of defending Champion and World 9-Ball Championship quarter-finalist Yun Mi Lim, Korea #2 Eun Ji Park, and 2006 Korea Pro Tour Champion Yu Ram Cha. The top favorite in the KPT Championships is Taiwan's Yuan Chun Lin, who is the current World 9-Ball Champion and winner of the All Japan Championship in 2007. Other top guns are Japan's Mika Muneta and 2004 Korea International Champion Akio Otani, Malaysia's Ester Yee and Suhana Sabtu, Guam's Shanelle Loraine, USA's Tina Meraglio, Brazil's Luciene Vieira of Brazil, and Taiwan's Chieh Yu Chou, who tied for 5th at the World 9-Ball.
The 4th Annual Korea Pro Pool Tour Championships is hosted by Novotel Doksan in partnership with Dragon Promotions under the able leadership of Novotel Doksan GM Rodney Trutwein. Sponsors include MBC ESPN, Ra Beauty Core Salons, Novotel Doksan, Min Tables, Vigma Balls, Poison Cues, and Predator Cues.
"The Anitokid loves billiard championships!"


*Did you enjoy the post? Did you find it interesting?
You know what to do...:)