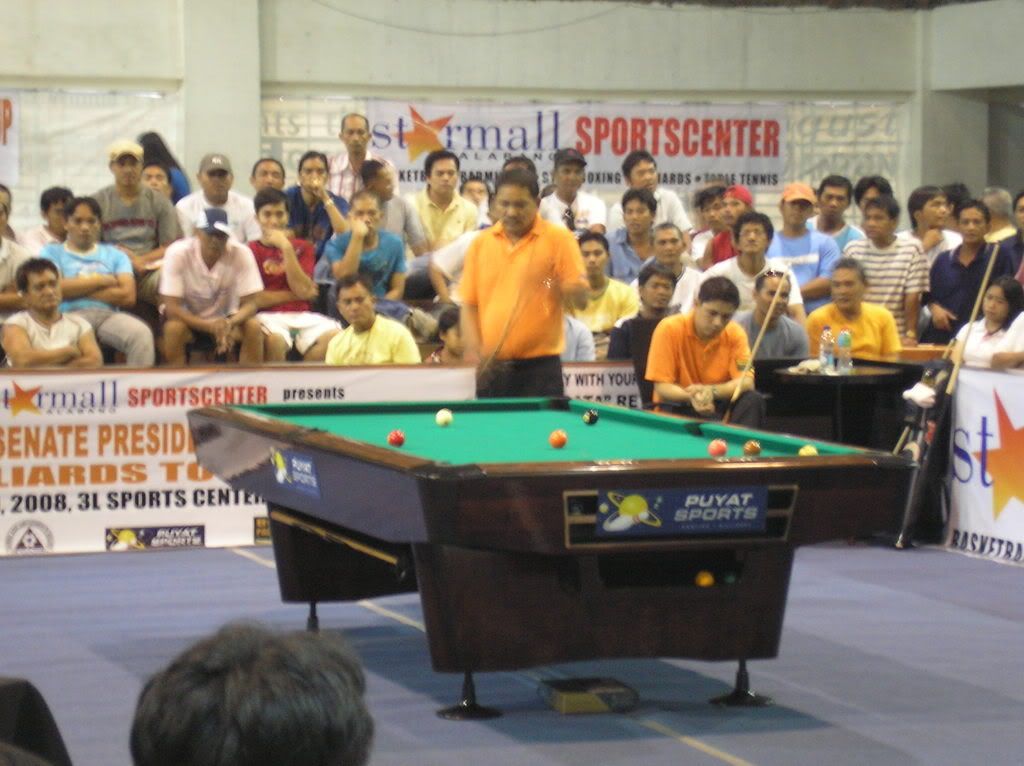 Efren Bata Reyes, aka The Magician, will be playing in the final day of the First Senate President Manny Villar Cup billiard tournament at the StarMall in Alabang, Muntinlupa City!
The Hall of Famer realized the semi-finals berth with a scintillating 9-5 victory over Jherome Peña! The Filipino pool player from Puyat Sports is scheduled to square off today against Lee Van Corteza, who scored a 9-5 win against Dennis Orcollo in the quarter-finals.
Meanwhile, Bugsy Promotions' Gandy Valle meets Negros Billiards Stable's Warren Kiamco. In the quarter finals, Gandy Valle, 1998 Asian Games gold medalist, beat Antonio Lining with an impressive 9-3 score; Warren Kiamco, the 3x US Bar Tables master bested Elmer Haya at 9-5.
The champion of the 1st Senate President Manny Villar Cup will take home a whopping Php400,000 first prize! The runner-up will receive Php200,000 while Php100,000 goes to the third placer!
The semis and finals will be played today at the StarMall in Alabang, Muntinlupa City. But wait, there's more! A race-to-four rotation match is scheduled between Efren Bata Reyes and Ronnie Alcano after the finals! And I kid you not!
Watch the matches live on the Internet! Go to www.bmpappropool.com and click on "Live TV".
*Other interesting reads: