Billiards buddies, pool players, and fans, check out this beautiful Pat Diveney

pool cue for sale

! This pool cue for sale was made by custom cue maker

Pat Diveney

for my good friend, Filipino pool player

Rodolfo Luat

, aka Boy Samson. The pool cue features a birdseye butt and forearm. Check it out!

That is one cool leather wrap from Pat Diveney! Truth be told, I always love the way Pat's wrap feels in my shooting hand! And

IT IS

real leather, friends! Note those interlocking rings, everyone!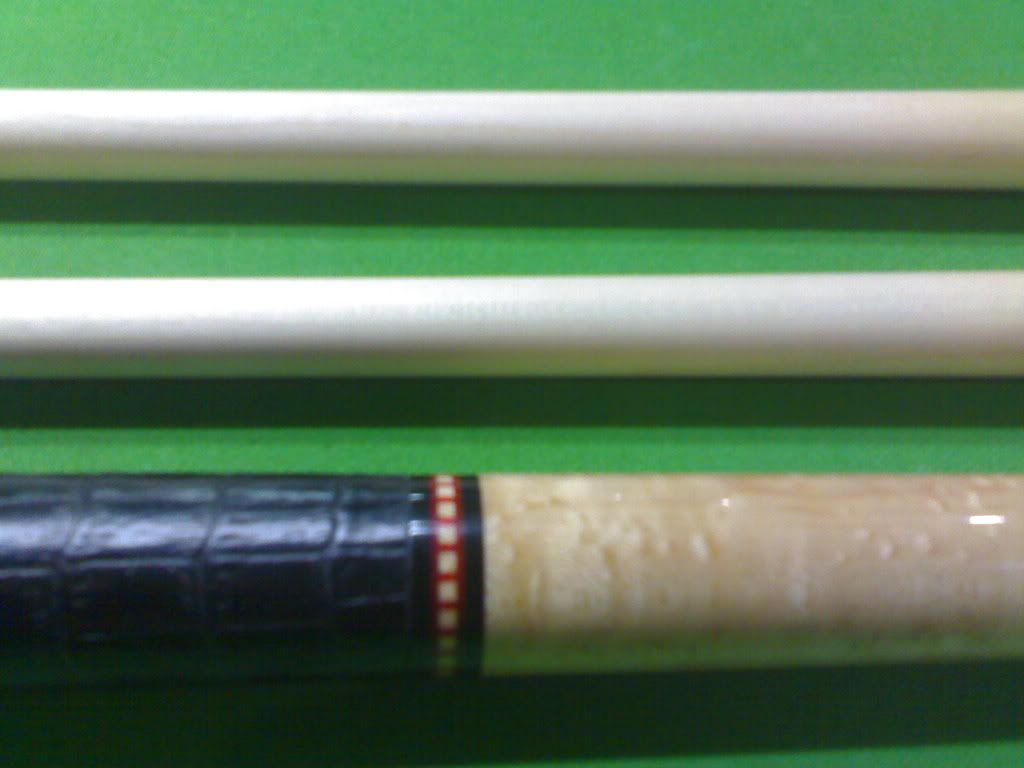 You are not dreaming nor seeing double, friends! Yes, that's right, this brand new, never been used Pat Diveney pool cue comes with two (2) shafts!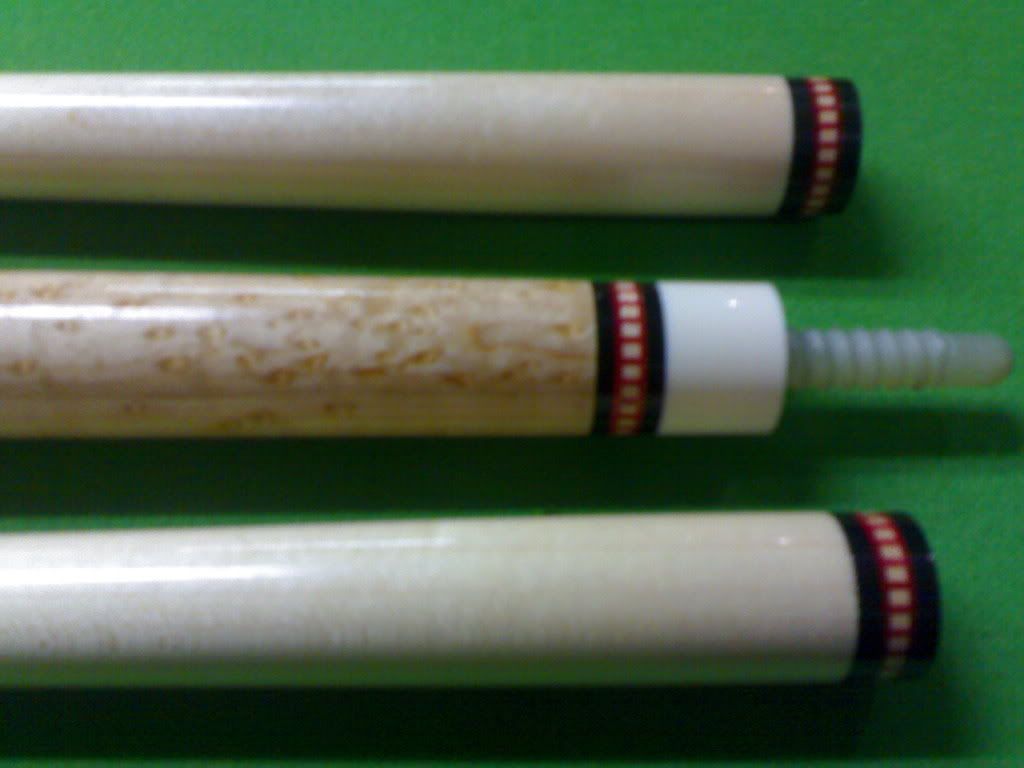 The pool cue shafts feature matching ringworks. And believe it or not, that is a

G10 radial pin

you are looking at! The butt of this Diveney connects to the shaft via a real

wood-to-wood

finish for one great hitting pool cue!
For those not in the know, Pat Diveney

is one great guy to deal with! Pat is a custom cuemaker in eastern Iowa who has developed a great following not just in that area and the whole of the United States, but all over the world! And believe you me, friends, Pat's cues are beautiful - stunningly beautiful!

Their hit? It is just awesome - believe you me!

Did you know that two of the world's best known pool players use Pat Diveney pool cues! They are Filipino pool player Rodolfo Luat and

Shane Van Boening

of the United States! Check out their pool cues here, friends! Rudy's

ebony-ivory cue

and

Shane's Diveney

!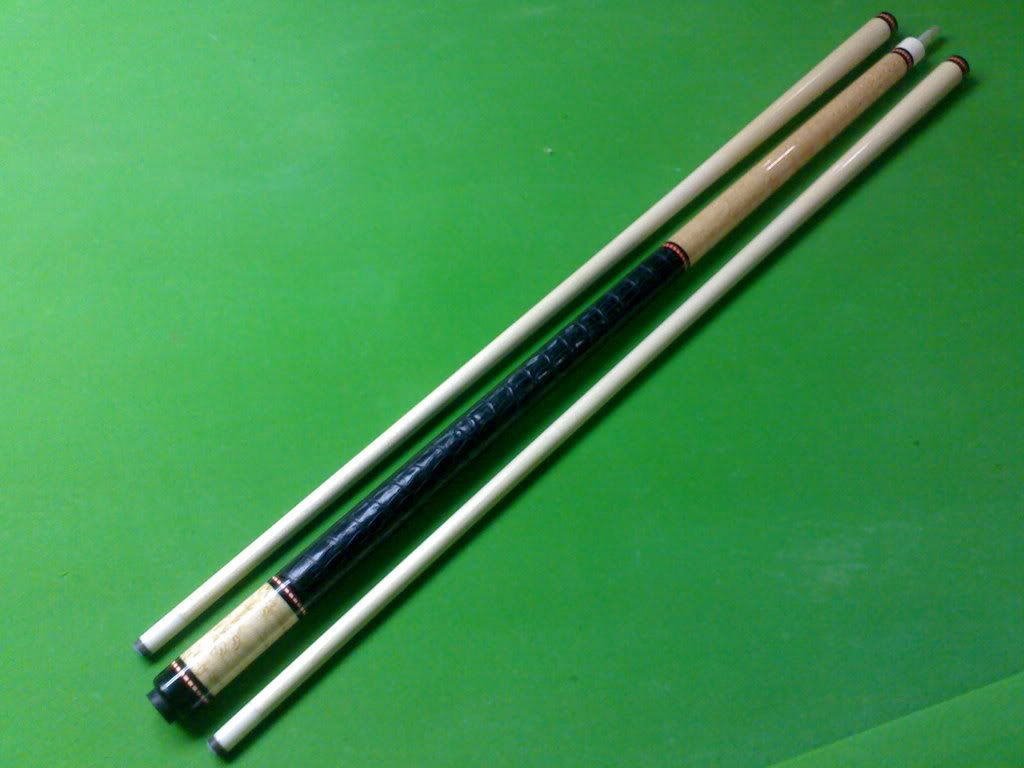 This brand new Pat Diveney pool cue for sale is one great buy friends! It is one nice cue for the money! Indeed, you will be very pleased with this beautiful Diveney!

And I kid you not!
Send your inquiries and all to

anitokid@gmail.com

.


Update: Cue sold!




"The AnitoKid loves Diveney Cues!"


*Did you enjoy the post? Did you find it interesting?
You know what to do...:)