I was reading some of the blogs of my online pool player buddies and pals when I stumbled upon this interesting billiards fact: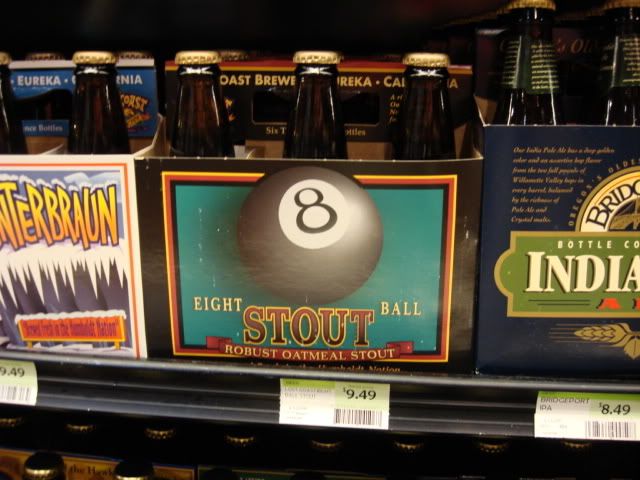 Samm D of The Tip Jar was wandering the Earth Fare in Asheville, North Carolina, when she came across the beer in the picture. You can see why it caught her eye – and my attention to boot! And I kid you not!
Like Samm D, I am not promoting beer or drinking! Both Samm D and I are curious if anyone has tried the 8 Ball Stout Beer! And I guess Samm D said it best, "What the heck does Eight Ball knows about beer!
Billiards supplies, anyone?
*Credits for the pictures and thoughts go to Samm D of The Tip Jar



Other interesting reads
Billiards Trivia & Facts
Billiards Facts & Trivia
More Billiards Trivia & Facts
"He is all heart - The AnitoKid!"


*Did you enjoy the post? Did you find it interesting?
You know what to do...:)