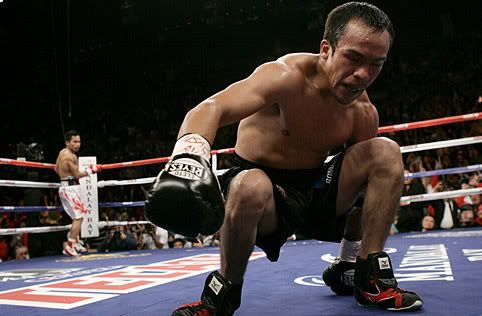 Manny Pacquiao vs. Edwin Valero
boxing fight: Updates
A new time and place are being considered for Filipino boxer Manny Pacquiao's next fight, which is most likely against Edwin Valero, the Venezuelan knockout artist.

Top Rank's Bob Arum has reportedly filed an application with the Nevada State Athletic Commission (NSAC) to promote the fight on November 15, 2008. Arum has placed Planet Hollywood in Las Vegas, Nevada, as a possible site, and not in Houston, Texas.

Keith Keizer, executive director of the NSAC, confirmed Bob Arum's application with the state's governing body.
*This bit of information surprised me! And I kid you not! That fact that Bob Arum made the application to promote the Manny Pacquiao vs. Edwin Valero fight in Nevada when Edwin Valero is not allowed, not yet at least, to fight there. Hmmm. I wonder what gives...
"The Anitokid loves boxing!"
*Did you enjoy the post? Did you find it interesting?
You know what to do...:)