Check out my new Instroke ISPR11 Premier 1x1 pool cue case, friends! I got my Instroke ISPR11 Premiere pool cue case direct from PoolDawg, one of the best online destinations to log on to when it comes to pool cues, pool cue cases, and billiards accessories!

The cue case was wrapped in sealed plastic and arrived from the United States in a heavy-duty box. Much thanks to the guys at PoolDawg for doing a great job in packing my stuff!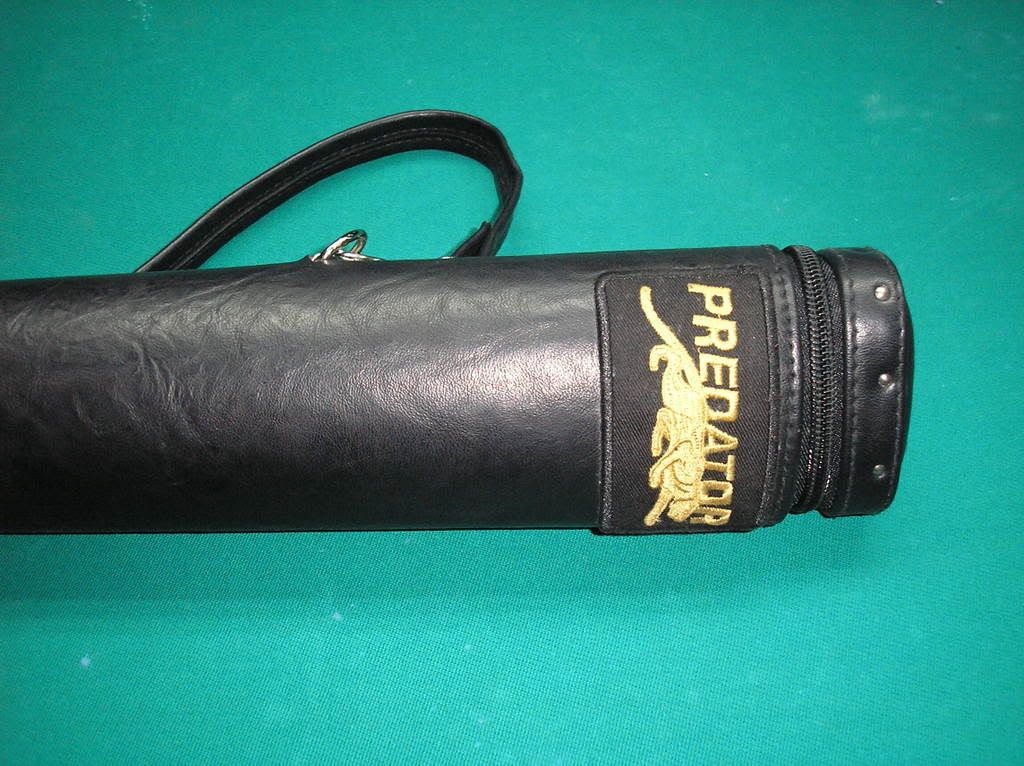 The 33 inch-Instroke ISPR11 Premier 1x1 pool cue case is made of black vinyl leather and features 28 stainless rivets at the back that compliments very well the overall look of this beautiful cue case. The Instroke Premier opens and closes via a heavy-duty self-healing zipper.
The pool cue case features separate high impact tubes in the structure, which are waterproof above the base! It also integrates foam padding with soft, tricot, moisture resistant lining inside of them – all aimed at protecting one's precious pool cue! Three pieces of heavy-duty plastic feet are found at the bottom of the Instroke ISPR11 Premier 1x1 to further protect the base and reduce wear.
The Instroke ISPR11 Premier 1x1 pool cue also has a spacious billiards accessories pocket with a self-healing zipper for storing one's pool paraphernalia. And Lest I forget, my Instroke Premier has a cool adjustable shoulder strap with heavy-duty stainless steel locks that connect to stainless steel links.
All in all, the Instroke ISPR11 Premier 1x1 pool cue case is absolutely perfect for anyone, and everyone, looking for a less expensive pool cue case built around the goal of keeping one's pool cue safe! It is one beautiful case, everyone! And I kid you not!
"The AnitoKid loves beautiful pool cue cases!"


*Did you enjoy the post? Did you find it interesting?
You know what to do...:)