Congratulations to Karen Corr for winning the 2008 NJ State 9-Ball Championship!
Held at the Primetime Sports Bar & Grill, the J.Peachauer North East Women's Tour had 28 highly skilled participants as many members of the Women's Professional Billiard Association (WPBA) joined the regular crew. Returning players included Karen Corr, Tiffany Nelson, Julie Kelly, Monica Webb, Megan Minerich, Romana Dokovic, My-Hanh Lac, and my good friend, Filipino pool player Iris Ranola!


Karen Corr defeated Tiffany Nelson with a 7-2 score in the quarter finals, and Iris Ranola, 7-2, in the semi-finals. Iris Ranola and Tiffany Nelson then battled to the hill with the Filipino pool player getting another chance with Karen! It was another hill match!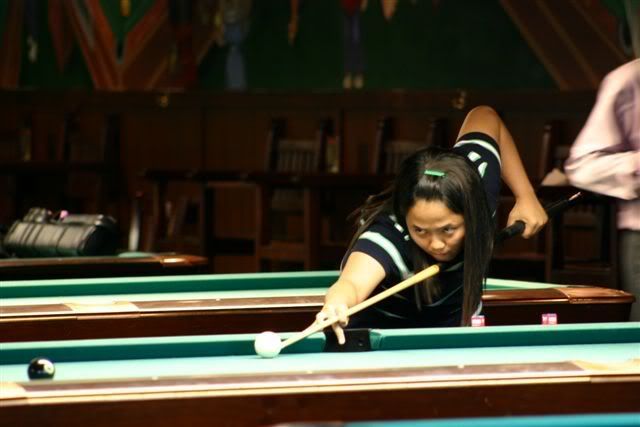 Iris Ranola with her Predator P2 pool cue
Karen Corr captured the NJ State Championship title of the exciting 9-ball billiards competition, which had $3,000 added to the prize fund with Heinekin as a co-sponsor, as well as a Qualifying spot for the US Open that will take place in Oklahoma at the end of July 2008. Karen Corr and Iris Ranola received $1,200 and $800, respectively.
Congratulations Karen! Congratulations iris!
Congratulations to all who participated! Mabuhay!
Other interesting reads

The Philippine Billiards Team

"The AnitoKid supports the women of billiards!"


*Did you enjoy the post? Did you find it interesting?
You know what to do...:)