Just how great is Efren Bata Reyes, aka The Magician? Some say that
The Kid is the most celebrated and charismatic cue artist ever to wield a pool cue. Others believe that the

Billiards Congress of America Hall of Famer

is a

living legend

. Countless people, both pool players and fans alike, speak about

Efren's deep sense of humility

, to the point that it is almost unbelievable! In addition, the

billiards

icon has never let the countless tournaments and competitions he has won nor the endless awards and recognitions he has been bestowed upon on get into his head. These and more are what the Filipino pool player from Pampanga is all about! Efren Bata Reyes - simply the greatest pool player ever! And I kid you not!




A rare picture of Efren Reyes,
The Magician, who cruised undefeated as Cesar Morales
at Red's 108-player double elimination tour!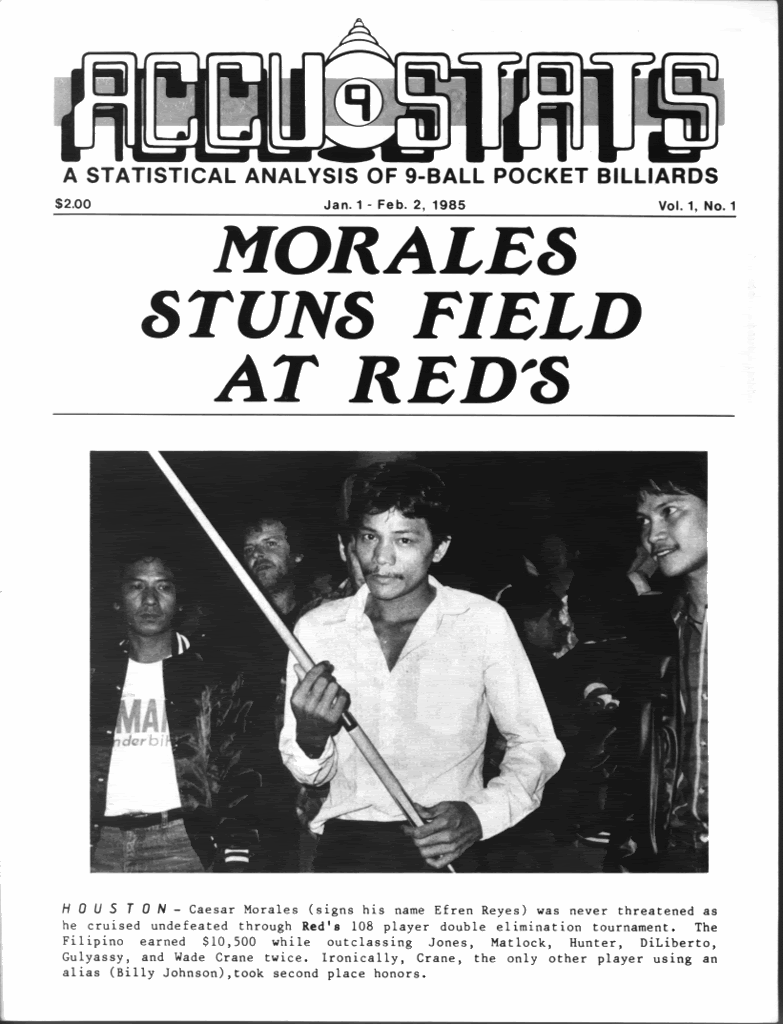 "[The] first time I came over to the States, I used an alias
of Cesar Morales. Pool players in the US already knew
Efren Reyes as a great shooter from the Philippines,
but they [hadn't]...seen...[me]...in person." —

Efren Reyes
"The Kid and The AnitoKid - Puwede!"
*Did you enjoy the post? Did you find it interesting?
You know what to do...:)