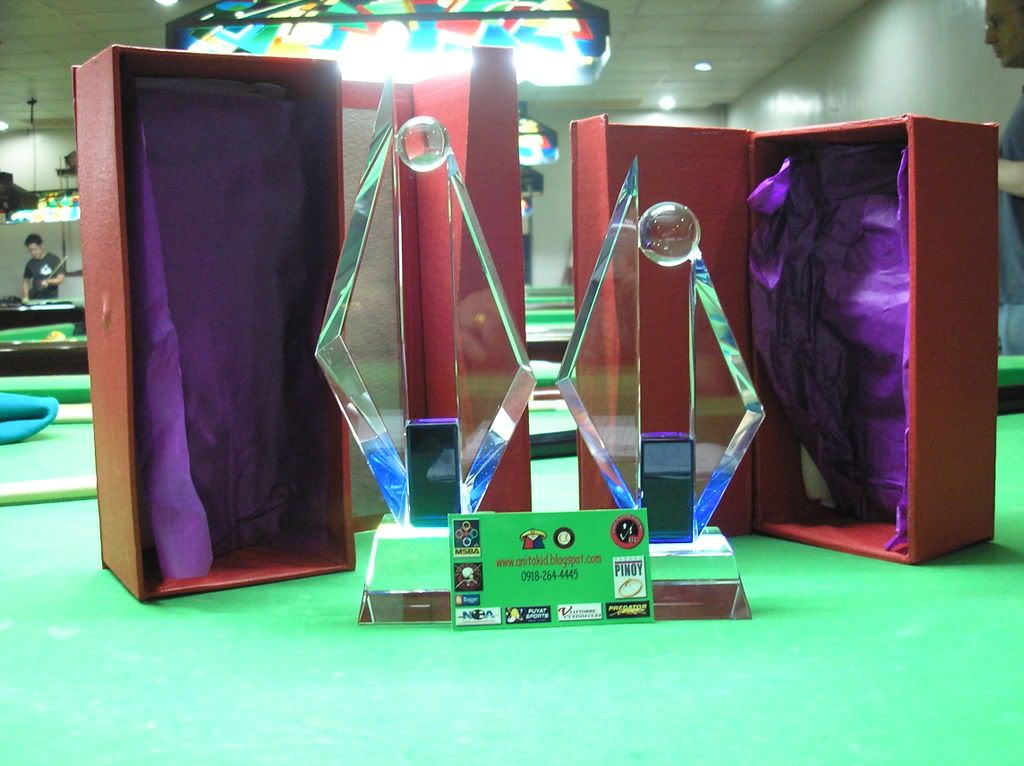 Congratulations to my very good friend,

Edgar Boyet Asonto

, Coach of the

Philippine Billiards Team

, for the successful January 2008 Coach's Tour! The

9-ball competition

was held at the AMF-Puyat Superbowl, Makati Cinema Square, Makati City, home of the

Makati Pool Players Association

(MAPPA).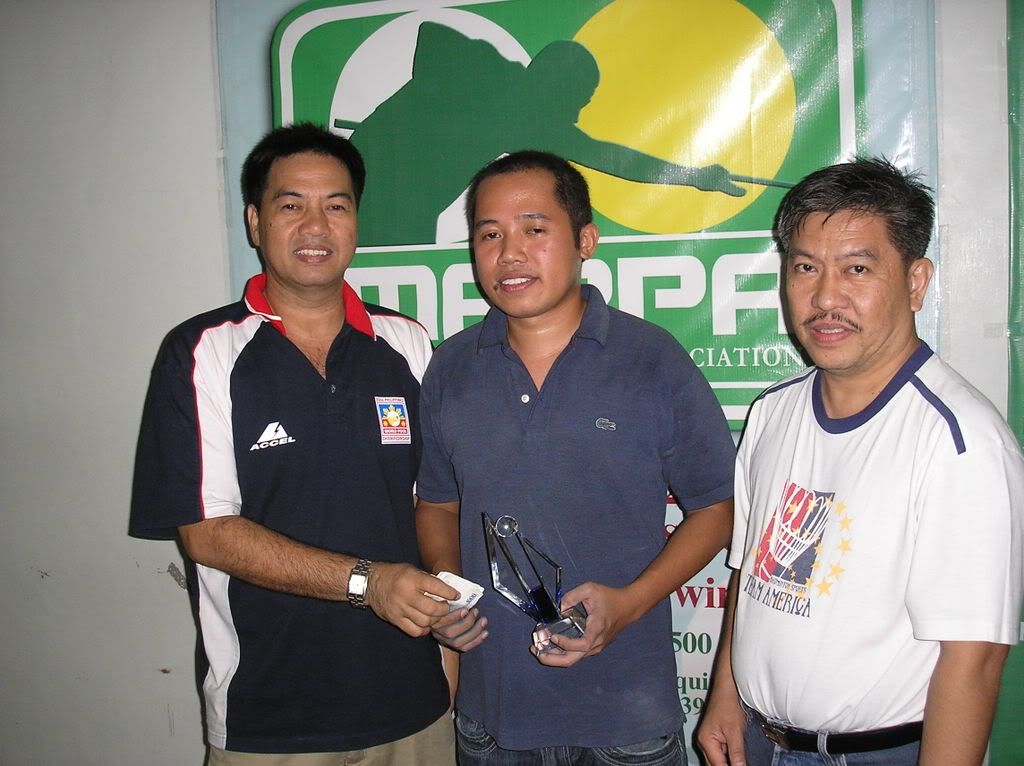 Filipino pool player

Eric Pedrosa

, a proud member of the MAPPA, is First Runner Up in the January 2008 Coach's Tour. Eric Pedrosa, one of the most feared amateurs in his area in Cavite City, is a high-profile executive at Eastern Petroleum Inc. He received a very nice glass trophy and the

Php4,000

cash prize

. His weapon of choice is a

custom cue

from The AnitoKid. Pictured with Mr. Pedrosa are Coach Boyet Asonto and and my good friend,

Carlito de Castro

, aka

Vice,

incumbent MAPPA president.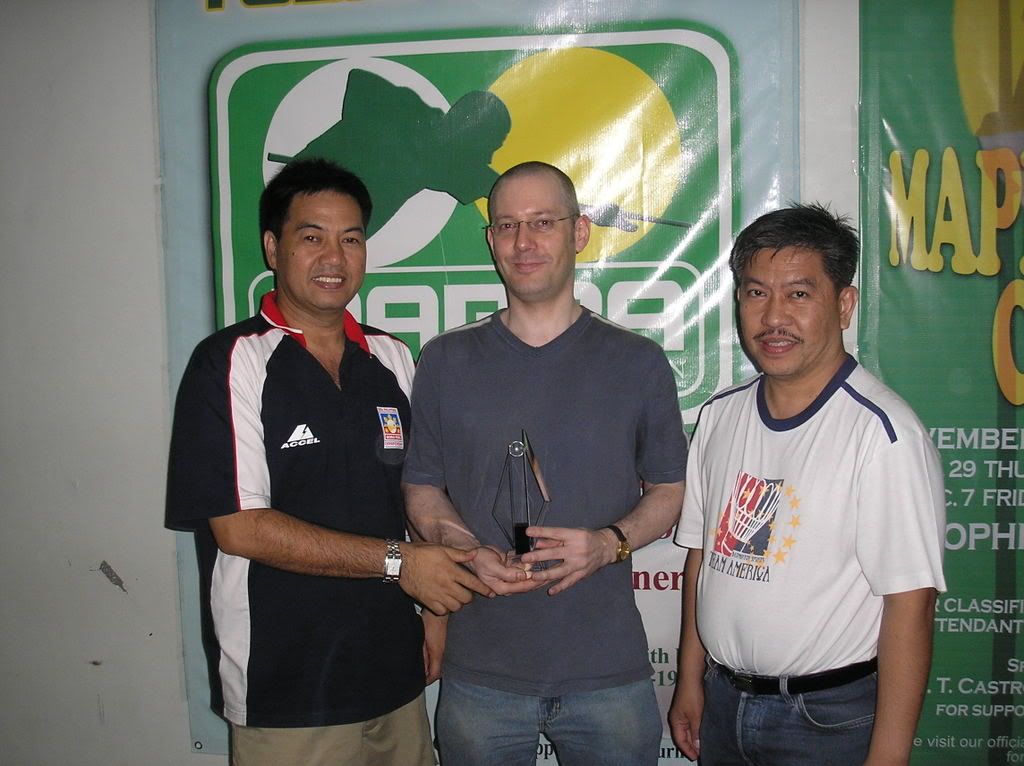 Alex Tucker

from London, England, wins another championship in the Coach's 9-Ball Tour! He received a very nice glass trophy and a minimum of

Php10,000

for his excellent display of 9-ball knowledge. Just like World Pool Champion Daryl Peach, aka

The Dazzler

, Alex Tucker is all about focus, discipline, and determination. His weapons of choice include an

Adam jump cue

, a Predator BK, and a DC playing cue. He plays once a week at the AMF-Puyat Superbowl for a minimum of 5 hours straight - and all by his lonesome! Alex Tucker is one mean pocketing machine! And I kid you not!
"The AnitoKid and billiards - a perfect combination!"
*Did you enjoy the post? Did you find it interesting?
You know what to do...:)