After a week of playing with the OB-1 cue shaft I received direct from Owen-Bunnell Inc., here are my thoughts on it. First, the guys at Owen-Bunnell Inc. packed the OB-1 cue shaft very well in a vacuumed plastic and bubble wrap. A close up inspection revealed no damage whatsoever. The box used for transport is made of heavy-duty cardboard held by heavy-duty packing tape at both ends. These guys sure know how to pack their stuff for transport!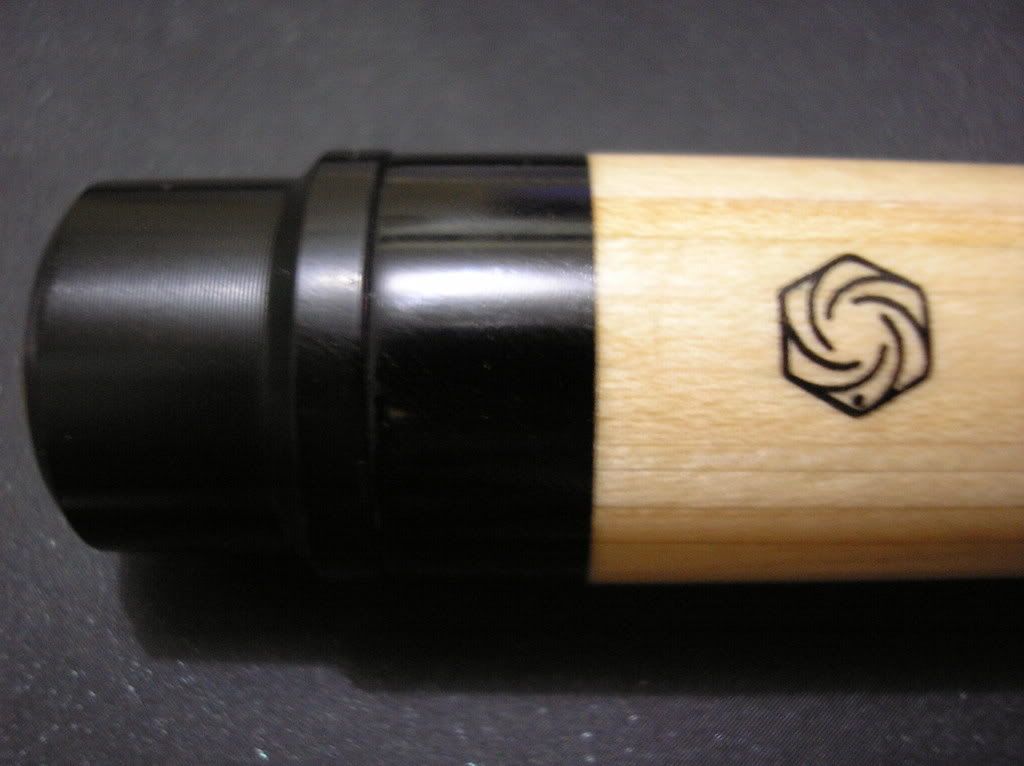 The OB-1 shaft is definitely a slick one! IT IS very slick, friends! There's no need to use baby powder on my hands! It's already been a week of heavy playing already and the shaft's slickness hasn't changed a bit! The OB-1 cue shaft sent to me features a UniLoc with Black Collar joint, thus I paired it with my Predator 2 butt. I did all types off shooting with different degrees of force. The hit is remarkably solid! It exceptionally feels and sounds solid! No whippy or inconsistent feel! None whatsoever! Nil! Zit! Nada! I can't exactly put my finger on it but the great feel generated by the OB-1 cue shaft makes me want to play better and be a better pool player! Shot after shot! Rack after rack! Set after set! Proof? I successfully run out the table on my first day using the OB-1 cue shaft – with much less effort! And oh! I successfully shut out a fellow club member (7-0) in a game of 9-balls! Would you believe that the guy belongs to a class one level higher than me? Yes, he does! No kidding!

Just like Predator's 314, there is no need to compensate for deflection or squirt when using the OB-1 cue shaft. Of course, one still has to contend with the physics of the throw imparted on the object ball. But all in all, you just point, shoot, and the cue ball goes where you aim it! And I didn't have to hit the cue ball as hard to get the same effect on spin and all, thus, increasing my accuracy and level of play! I pocket balls and realize my desired positional plays with much less effort than before! The cue ball follows, draws, and spins with much less effort! And this is very important if you play like me, i.e., for hours on end everyday!
With regards to the unique look of the laminated wood ferrule, some members of one of the clubs I belong to voiced their concerns on being distracted with it while shooting. That was before I let them shoot with my
OB-1 cue shaft
! They all did a complete 360 after shooting with it! Ha ha ha! I, for one, wasn't bothered or distracted by it! Not one bit! Such thoughts never cross my mind when I was playing. You see, when I play, whether in tournaments or money matches, my thoughts center mostly on three things, i.e., the cue ball, the position of the object ball in relation to the cue ball, and the position of the other balls on the table. And when I go down for a shot, I focused on the area of the cue ball that I need to hit in order to pocket the object ball or put myself in positional play.


Much thanks to the great guys at Owen-Bunnell Inc. who sent me the OB-1 shaft! The OB-1 is one great cue shaft!
All in all, It's all about great performance and great feel!
The OB-1 cue shaft will
definitely help improve
any pool player's game! And I kid you not!