A rare picture of Efren Reyes,
The Magician, who cruised undefeated as Cesar Morales
at Red's 108-player double elimination tour!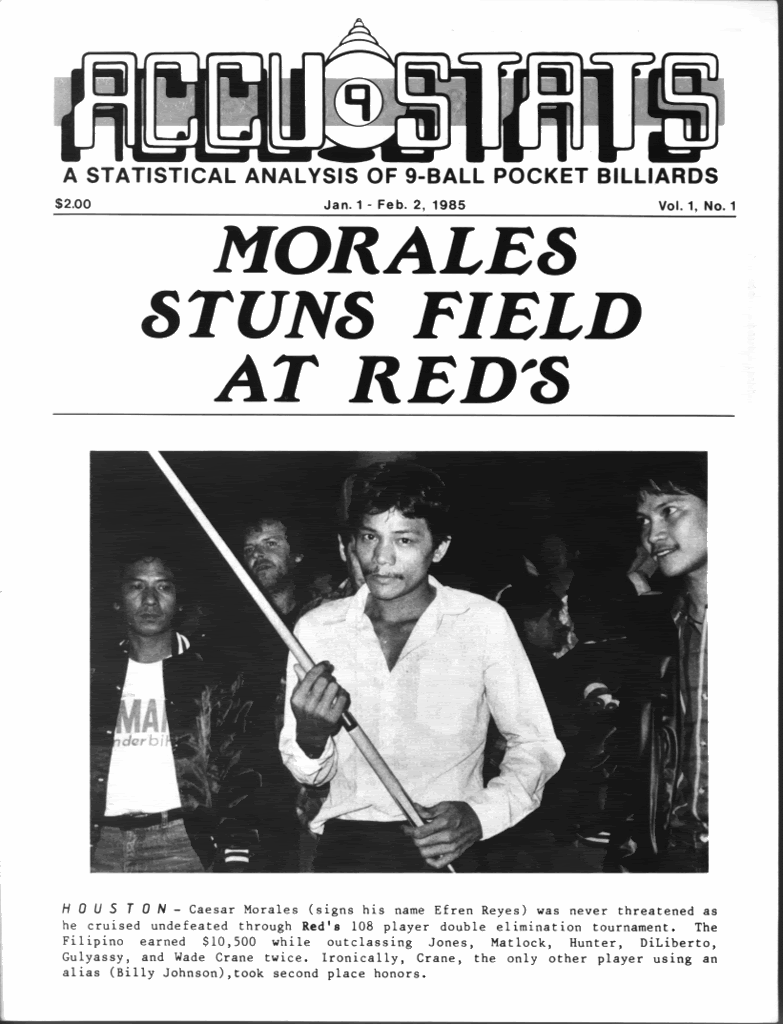 "[The] first time I came over to the States, I used an alias
of Cesar Morales. Pool players in the US already knew
Efren Reyes as a great shooter from the Philippines,
but they [hadn't]...seen...[me]...in person." —

Efren Reyes


Watch out for the AnitoKid's take on Efren Reyes,
considered by many as billiards' greatest player ever!