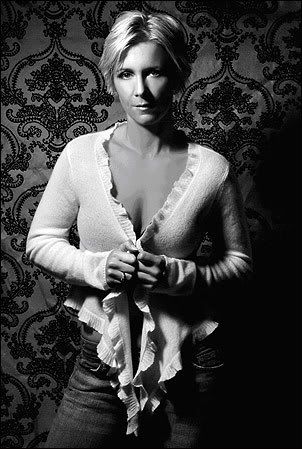 Inside Pool Magazine just partnered with Sarah Ellerby for online media content. Sarah Ellerby, currently ranked seventh on the
Women's Professional Billiard Association (WPBA) Tour
,
will be available for scheduled live online chat sessions, a Q&A section and an exclusive forum. The live online chat session is scheduled for June 19, 2007. The Q&A page is active, and Sarah is expected to submit content shortly.
Sarah Ellerby has a large existing fan base, and visitors are going enjoy interacting with her in real time like they have never done before.
Sarah
is one of the marketable professional pool players in the world - winning over 80 titles in English 8-ball before coming to the US.
Sarah has not only reformed her game but also her body and physical fitness. Losing over 95 pounds, Sarah hopes touch others with her success story and passion to be the best you can be.

She continues to promote pool through her corporate partners, appearing and demonstrating at the request of companies such as, Motorola, Monsanto and The Ginn Co. Sarah also has partnerships with Farouk Systems and Puma.