Billiards
friends,
pool players
and fans, and dear readers, here is another
YouTube
video from the
1988 World Open
, Japan! The YouTube video features
Filipino pool player
Efren Bata Reyes
, Earl Strickland, aka The Pearl, and
Mike Sigel
!
From what I could gather, it's the semi-finals of the World Open.
Jose Amang Parica
, who initiated the
Filipino billiards invasion
, won the championship of this 9-ball event by beating
Mike Sigel
in the finals! It must have been one awesome match!
See if you can recognize the faces of three of the best pool players in the world! It has been 20 years since the event was filmed and truth be told, this is another great find!
And I kid you not!
Hope you enjoy the
YouTube
video friends!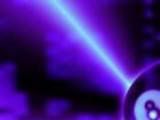 More YouTube videos from The Runout TV!
It's always a runout at The Runout TV!
"The AnitoKid loves YouTube videos!"


*Did you enjoy the post? Did you find it interesting?
You know what to do...:)