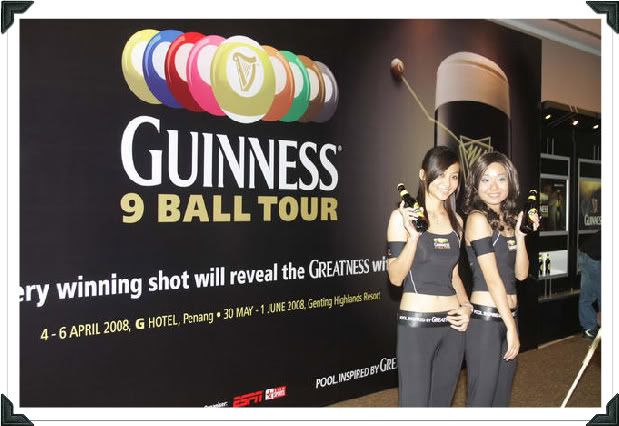 Billiards

update!

From the Guinness 9 Ball Tour, Kuala Lumpur, Malaysia:



Gabica, Chang, and Wang Through to the Semis;
Wu Suffers Shock Upset
Defending Grand Finals champion Chang Jung-Lin of Chinese Taipei breezed through to the semi-finals after he demolished Li He Wen of China, 9 - 0, in today's quarterfinals of the Guinness 9 Ball Tour 2008 at the Genting International Convention Center.
With this win, Chang, who swept the 2008 Tour's first two legs in Chinese Taipei and Penang, remains on track to win the third leg of the annual six-city event organised by ESPN STAR Sports.
Chang is joined in the semi-finals by compatriot Wang Hung Hsiang. Wang knocked out world number 6 Joven Bustamante of the Philippines, 9 - 3.
It was not a clean sweep for the Chinese Taipei contingent though, as Wu Chia Ching was upset by Ryu Seung Woo of South Korea, 9 - 7, while Filipino pool player Antonio Gabica, aka Gaga, edged Yang Ching Shun, 9 - 7.
Wu, the 2005 WPA World Pool champion, struggled with several dry breaks in the end game and Ryu capitalized en route to victory. Yang, the only other man to win in the 2007 Tour, fell short of staging a comeback after trailing 6 - 2.
The semi final pairings will have Chang clashing with Ryu at 12 noon tomorrow followed by Antonio Gabica tangling with Wang at 1.30pm. The winners will then collide in the Finals on the same day at 3pm.
Up for grabs in the Genting Highlands leg is a total prize purse of US$50,000 as well as points to qualify for the Guinness 9 Ball Tour's Grand Final in Jakarta, which will feature the Top Ten players in the overall Order of Merit. The winners of each leg will get to earn US$15,000 while the Grand Final Champion will pocket US$36,000.