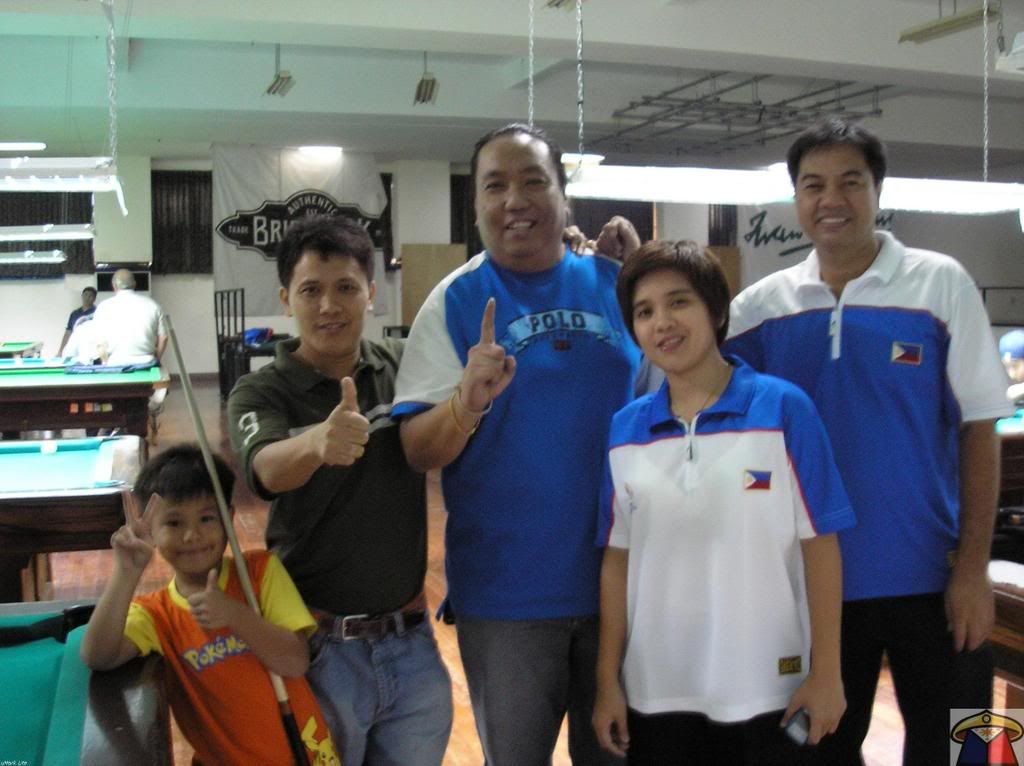 Congratulations to the members of Team Philippines who competed in the 24th Southeast Asian Games (SEA Games) in Thailand! From what we could all gather here, our kababayan athletes showed a lot of heart and determination in the 2007 SEA Games. Mabuhay kayong lahat!
Gold Medalists:
2006 World Pool Champion Ronnie Alcano, aka The Volcano (Men's 8-ball Singles);
2005 Gold Medalist Rubilen Amit, aka Bingkay - in a historic defense of her 9-ball crown;
Antonio Gabica, Gaga, and Marlon Manalo, aka Marvelous (Men's 9-ball Doubles).
Lee Vann Corteza (Men's 9-Ball Single against Indonesia's Ricky Yang, 8-11);
Mary Ann Basas (Women's 6-Red Snooker Singles);

Bronze Medalists:


Iris Ranola (Women's 6-Red Snooker Singles);
Rubilen Amit (Women's 8-ball Singles);
Antonio Gabica, aka Gaga, (Men's 9-ball Singles);



Benjamin Guevarra, Jr.

and James Al Ortega (Men's Snooker Doubles).


"Go Team Philippines! - The AnitoKid"
*Did you enjoy the post? Did you find it interesting?
You know what to do...:)