With the upcoming boxing fight between Filipino boxer Manny Pacquiao and David Diaz of the United States at the Mandalay Bay in Las Vegas, Nevada, on June 28, 2008, the whole of the Internet is filled with searches for information on the two pugilists.
My search led me to a number of sites, both related and unrelated to the Manny Pacquiao vs. David Diaz bout. Related or unrelated, all searches were interesting and all!
A particular favorite is this
YouTube video
on the
Top 10 boxing knockouts
– it's just plain awesome!
And I kid you not!
Enjoy!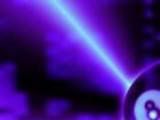 More YouTube videos from The Runout TV!
It's always a runout at The Runout TV!
"The AnitoKid loves YouTube videos!"


*Did you enjoy the post? Did you find it interesting?
You know what to do...:)