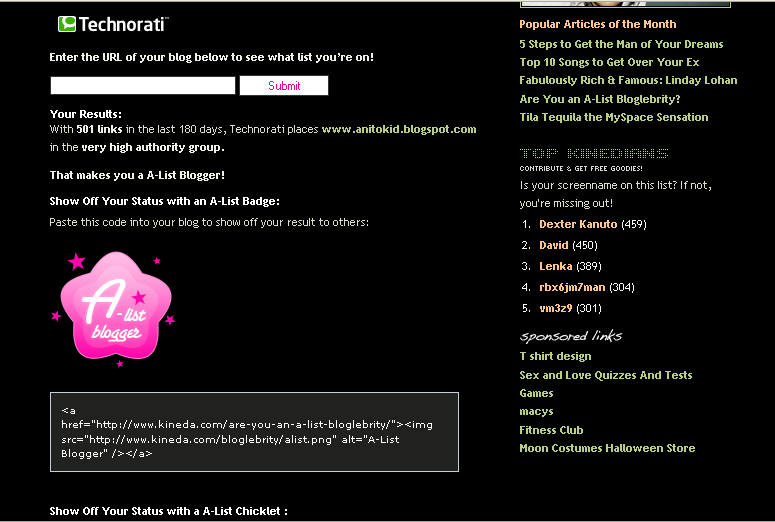 Just got this nice surprise from Kineda.Com
(click pic to enlarge)

With 501 links in the last 180 days,

Technorati places
www.anitokid.blogspot.com
in the
very high authority group!


That makes the AnitoKid an A-List Blogger!
WOOOOOOO!!
"To be an A-List Celebrity in Hollywood, it's all about

the amount of Vanity Fair, GQ, and People Magazine covers

you can score. To be an A-List Bloglebrity on the Internet,

it's all about the amount of link love you can score."