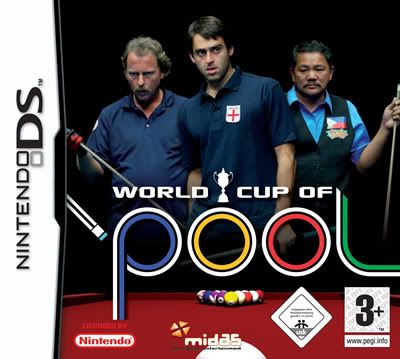 Billiards
buddies, pool players, and fans, do check this cool video game from Midas Interactive Entertainment – the World Cup of Pool video game!
When you want to be the best pool player you can be, you have to beat the best of the best! And I kid you not! This means taking on and defeating Earl "the Pearl" Strickland, Ronnie O'Sullivan, Daryll Peach, and Filipino pool players Efren Bata Reyes and Francisco Django Bustamante!
World Cup of Pool features 32 of the worlds top players – with over 15 Pool and Snooker world titles between them! Prove that you are a winner at 8-ball, 9-ball, and snooker and claim the ultimate prize in any sport – the World Cup!
And if you fancy an alternative challenge, do have a go at playing "Killer" against the champions or Wi-Fi against your friends! Whatever you decide to play, you'll need to be on top form to defeat the all-time greats! Ready your pool cue and claim the championship!
"The AnitoKid loves video games!"


*Did you enjoy the post? Did you find it interesting?
You know what to do...:)