For

billiards

buddies and pool players wanting to learn how to use the jump cue, check out this cool YouTube video from BCA Master Billiards Instructor

Tom Simpson

!
Tom Simpson gives a brief demonstration of the "dart method"
ball-jumping technique for both short and high jumps.
The video is crisp. The video is clear.

And I kid you not!
Ready your Predator Air jump cue, because here is YouTube video #2 from
BCA Master Billiards Instructor Tom Simpson!
The YouTube video shows how to
do the "pendulum" method for long and low jumps. Hope you enjoy the videos, friends!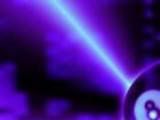 More YouTube videos from The Runout TV!
And I kid you not!
It's always a runout at The Runout TV!
"The AnitoKid loves YouTube!"


*Did you enjoy the post? Did you find it interesting?
You know what to do...:)