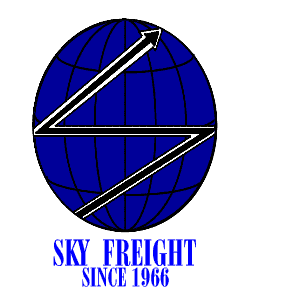 For those looking for

logistics services

, check out

Sky Freight Forwarders, Inc.

Initially operated as a division of Sky Freight Brokerage, Inc., Sky Freight Forwarders was incorporated on June 22, 1981. It offers a full-range of logistics services — from forwarding to customs brokerage and trucking to warehousing and distribution – all backed by an extensive domestic and international network composed of a team of seasoned professionals.

ISO 9001:2000 certified and a 2006 GCCI Awardee, Sky Freight Forwarders provides its clients with a quality-focused worldwide-integrated logistics service. The company ensures each shipment is delivered to its proper destination on schedule – with all pertinent information relayed in a timely and accurate manner.

Did you know that Sky Freight Forwarders is consistently in the list of

Top 10 Cargo Producers

of British Airways, Lufthansa, Singapore Airlines, Cathay Pacific, Air France, Emirates, Royal Dutch Airlines, Nippon Cargo Airlines, Philippine Airlines, and Thai Airways? Yes, it is!

And I kid you not!



For anyone, and everyone, looking for the best in logistics services, trust your business to the experts! Check out

Sky Freight Forwarders

! You don't know what you're missing!





"The AnitoKid trusts his logistics needs with Sky Freight!"


*Did you enjoy the post? Did you find it interesting?
You know what to do...:)