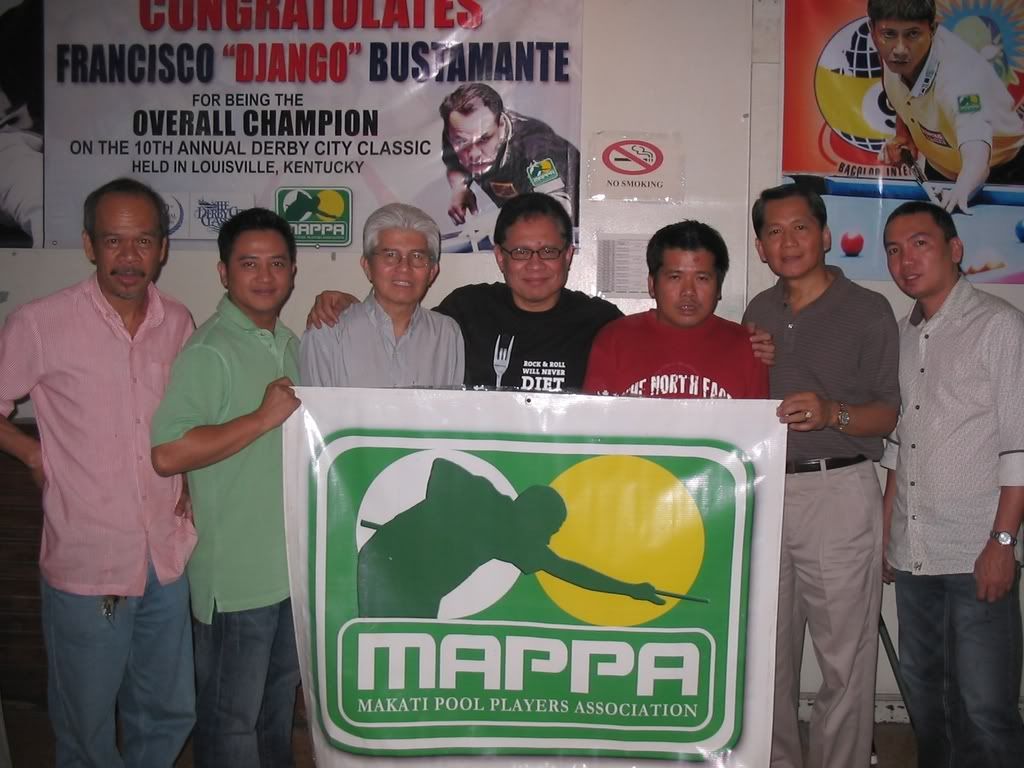 Billiards

buddies and

pool player

friends, please join me in welcoming the

Makati Pool Players Association

's (

MAPPA

) new set of officers for 2009!

Led by its founding President,

Carlito Vice de Castro

, MAPPA held its annual elections concurrently with the club's 2008 Christmas Party at the

AMF-Puyat Superbowl

at the Makati Cinema Square, Makati City.

The voices were heard and the votes cast! And without further ado, here is MAPPA's set of officers for 2009!






To the incumbent and incoming set of officers, Vice, and friends at MAPPA - congratulations on a successful year! Here's looking forward to another banner year for one of the Philippines' premier billiards clubs!


And to my good friend, Jesse:

Bro, the members have spoken and it's unanimous! You are now MAPPA's new President! I am confident, supremely confident, that with you at the helm, this great club will reach even greater heights under your able leadership and administration!

It goes without saying that you have my support, my brother! You always had it! And I give you my word today that you will always have it! I have no doubt that you will perform well! No doubt whatsoever!

And I kid you not!





Mabuhay ang MAPPA!
Mabuhay ang bilyar!
Mabuhay ang manlalarong bilyarista!