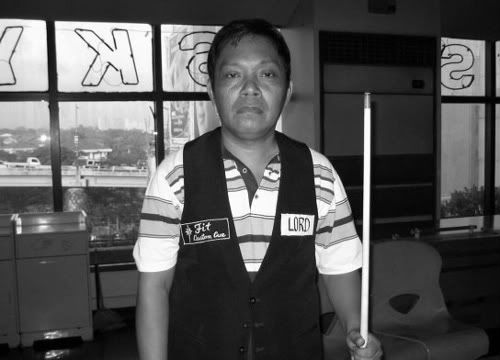 Congratulations to

Filipino pool player

Leonardo Andam

, aka

The Rattlesnake

, for winning the

Fifth Annual One Pocket Shoot Out

! The $2000 guaranteed added, $75 entry event was held at Side Pocket in Richmond, Virginia, over the weekend of December 6-7, 2008.

Leonardo Andam was undefeated throughout the billiards event until he came face-to-face with Eric Moore for the hot-seat. Moore scored a 3-2 win over Andam.

On the one-loss side, the Filipino pool player then battled it out with Matt Clatterbuck, whom he defeated 2-1 – and securing his place in the finals, which was a race-to-5 match.

Leonardo Andam and Eric Moore played their hearts out for the $1,450 first prize. It was a different story this time as The Rattlesnake summoned all his might with an impressive 5-2 finish against Moore!

And I kid you not!





Congratulations Dodong! Mabuhay!
"Live and let live with The AnitoKid!"


*Did you enjoy the post? Did you find it interesting?
You know what to do...:)