Billiards

buddies,

pool players

, and music lovers, here is another

YouTube video

of the fun we had during the

Gene Loves Jezebel

concert at the Hard Rock Cafe, Makati City, November 17, 2008! It's another hit song from the very popular GLJ!

And I kid you not!



Much thanks to my good friends,

Jesse Gonzales

– the Philippines' famous man of music, and

GM Calison

, the man behind the success of

Hard Rock Café

, Makati City! Kudos to you, friends!



Other interesting reads
*Gene Loves Jezebel at Hard Rock Cafe!
*GLJ ticket winners
*
Radio Ad Jingle
*
Gene Loves Jezebel Tickets!
*
Free Tickets
*Gene Loves Jezebel Live in Manila!
*DMC Philippines
*World DJ Championships
*Rick Astley Live in Manila
*DJ Ricky Stone at Ascend
*Niels Feijen Live at Absinth
*Hard Rock Cafe 8-Ball Tour
*MAPPA 9-Ball Tour
*Winner Take All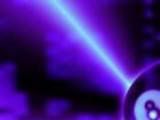 More YouTube videos from The Runout TV!
It's always a runout at The Runout TV!
"The AnitoKid loves
new wave music!"
*Did you enjoy the post? Did you find it interesting?
You know what to do...:)