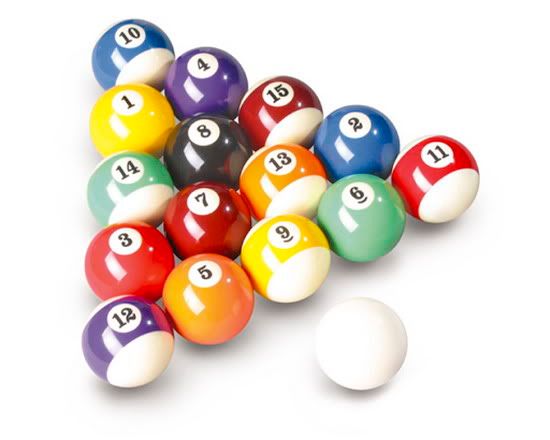 Billiards

buddies and

pool players

, here is an interesting read sent in by one of my good friends from the

Northwich Guardian

. The article highlights pool players and their inaugural charity marathon for St. Luke's Hospice.

Truth be told, it is truly a worthwhile effort! After all, we make a living by what we get, but we make a life by what we give.

And I kid you not!



Kudos to all the event participants and organizers! Mabuhay!



Event Will Help St Luke's Hospice
by Andew Simpson
Pool players plan to pot through the night to raise cash for St Luke's.

The best cuers in mid Cheshire will play without a pause for 24 hours next month as part of a their inaugural charity marathon.

"It's the perfect combination," said organiser Kevin Barry.

"We get to play the game we love and make money to help a charity that does magnificent work in our community."

Leading players Amos Wright and Steve Moores suggested the Northwich and District League put together a fundraiser last month.

Since then the competition's committee has come up with a format.

"The response we've had has been incredible," said Mr Barry.

"It started as an idea we floated on our website forum and it's grown from there.

"I think it says a lot about the pool players in the town – we are rivals on the table but there is a lot of respect and, more importantly, camaraderie between the guys which means they are happy to get together and support an event like this."

Two tables at Weaverham's Owley Wood Club will be used, non-stop, for 24 hours from mid morning on Saturday, December 27.

The first will see eight senior players taking turns playing single-frame challenge matches against allcomers.

Challengers pay 50p for the chance to beat the best.

The other table plays host to a range of pool games, including Bullseye adapted to the green baize.

"Everyone at Owley Wood has been fantastic," said Mr Barry.

"They've had a 24-hour licence for a while but I think this is the first event that will test it in practice – it might even tempt a few more people to come down and cheer us on.

"If it goes well then hopefully we can turn it into an annual event."

He will spend the next fortnight talking to businesses in Northwich and Winsford in a bid to get their backing.

He added: "We haven't set a target for how much money we'd like to raise as we simply haven't got a clue what sort of response we'll get on the day.

"It would be nice to make four figures though."

If you would like to get involved, or want to find out how to make a donation, call Kevin Barry on 07775 958593.
"The AnitoKid supports St. Luke's Hospice!"


*Did you enjoy the post? Did you find it interesting?
You know what to do...:)