Historically, there has been a bull market
in commodities every 20 or 30 years.
Jim Rogers
Not with these bulls :) - AnitoKid


Matador:

I am the ulti
mate La
tino Lover!
A mountain of molten lust! An object of desire!

And I say bulls do not win bullfights! People do!


Bull:

Is that so?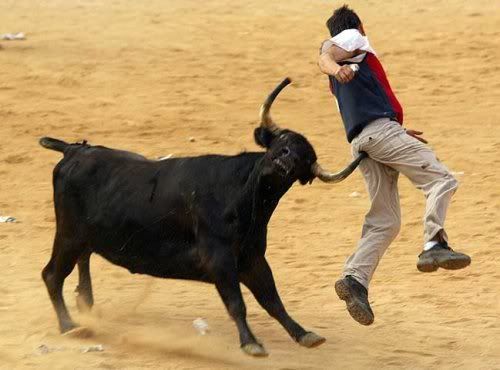 Up close and personal

Mama! Papa!



It takes two to tango, ma


And what do you get when you recruit 11 Big Boys
for a basketball team?
You get The Chicago Matadors! And I kid you not!