Billiards buddies and pool players, here is a YouTube video featuring a Johnny Archer interview by none other than the lovely Samm Diep!



The interview is one sweet find because Johnny

shows his entire arsenal of pool cues and billiards accessories.

And they could very well be the same equipment that

The Scorpion used when he successfully defended his title at the Turning Stone Classic XI 9-ball billiards competition!

And I kid you not!

Enjoy!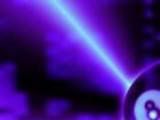 More YouTube videos from The Runout TV!
It's always a runout at The Runout TV!
"The AnitoKid loves
videos!"
*Did you enjoy the post? Did you find it interesting?
You know what to do...:)