Billiards pals and pool players, here is a YouTube video featuring the tiebreaker of the 1999

International Challenge of Champions

, which pitted Filipino pool player

Francisco Django Bustamante

against

Fong-Pang Chao

of Taiwan!

The match, held at the Mohegan Sun in Uncasville, Connecticut, is real excitement!

And I kid you not!
Enjoy!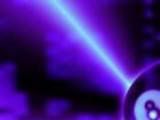 More YouTube videos from The Runout TV!
It's always a runout at The Runout TV!
"The AnitoKid loves
videos!"
*Did you enjoy the post? Did you find it interesting?
You know what to do...:)