Billiards buddies and pool players, here is a YouTube video featuring Jeremy Jones being interviewed by

Vanessa de la Cuetara

. The interview was conducted after Jeremy Jones won the GenerationPool.com competition.

Vanessa de la Cuetara's interview with Jeremy Jones is quite interesting in my book!

And I kid you not!

It highlights a lot of interesting stuff, e.g., playing on the TV table, pressure, table conditions, humidity, playing with English amidst the lights of the TV table, deflection, and winning. Enjoy!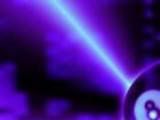 More YouTube videos from The Runout TV!
It's always a runout at The Runout TV!
"The AnitoKid loves
videos!"
*Did you enjoy the post? Did you find it interesting?
You know what to do...:)