If you remember, Roderick Paulate was the premier Rick Astley imitator years ago, with his own renditions of Rick Astley hits like "Never Gonna Give You Up" and "Together Forever."
And how did the crowd respond to the act?
In Rick Astley's own words, "It just can't get any better than that!" And truth be told, Rick is right!
And I kid you not!
Congratulations to my good friend, Jesse Gonzales aka
Jesse Cambosa
, for a very successful show! Mabuhay!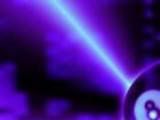 More YouTube videos from The Runout TV!
It's always a runout at The Runout TV!
"To blog where no blogger has blogged before. The AnitoKid"


*Did you enjoy the post? Did you find it interesting?
You know what to do...:)