For

billiards

buddies and

pool players

who may have missed it, here is YouTube video the featuring

OB Cue

's

Royce Bunnell

being interviewed by one of my favorite billiards personality -

Samm Diep

.

The interview highlights the history of the

OB-1 cue shaft

, a performance shaft that performs and feels very well. Royce Bunnell dwells on the design of the OB-1, e.g., wood ferrule, squirt and deflection characteristics, dampening core, hit, and more. The YouTube video also notes OB Cues inaugural line of pool butts, which compliment the way the OB Cue shafts play. The OB pool buts are made by

Joss

.

It is one interesting video friends! Awesome info and all!

And I kid you not!






Other interesting reads
*OB-1 Billiards Shaft Has Landed
*OB-1 Shaft Review
*The Debut of the

OB-2

Cue Shaft
*

John Schmidt

& the OB-1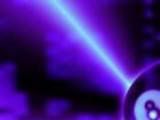 More videos from The Runout TV
"It's always must-reads with The AnitoKid!"