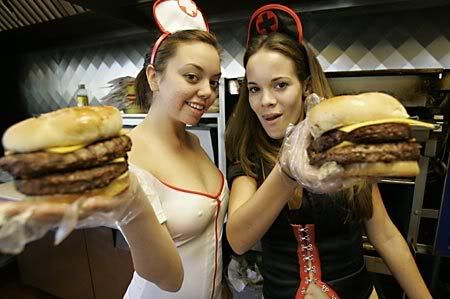 Hamburgers, humongous ones, galore dot the landscape of this awesome fast food joint! See the quadruple bypass, 8,000 calorie hamburger! Yes, it does exists! And don't forget the eat-all-you can fries, friends!

Truth be told, IT IS a meal to die for at the

Heart Attack Grill

in Chandler, Arizona!

And I kid you not!



Click the pic to watch the vid! Enjoy!




"The AnitoKid loves good burgers!"