To jump start our New Year, here is a cool

YouTube video

featuring the

Predator Air

jump cue

! It's the world's best jump cue in action, billiards buddies!

And I kid you not!



Hope you like the YouTube vid! Much thanks for looking, everyone!




Other interesting reads
*Learning How to Jump
*The Predator Air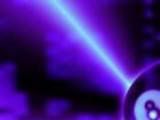 More videos from The Runout TV
"The AnitoKid loves Predator technology!"