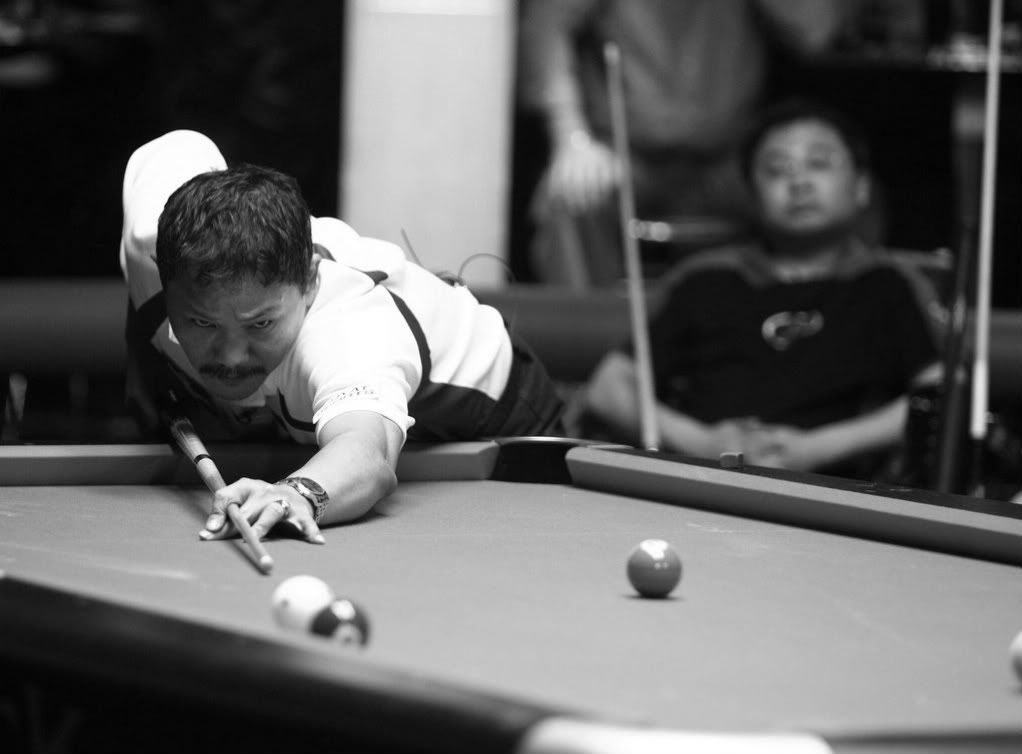 Alvin Dalmacio, a billiards buddy, sent me a link to a newspaper article he read yesterday morning. The interesting post highlights World Champion

Efren Bata Reyes

and his auctioning off a number of

pool cues

for charity.

Truth be told, it is one worthwhile endeavor that serves as a true testament on why the

Filipino pool player

from Angeles City is not just popular, but a beloved icon by his countrymen.

And I kid you not!



Without further ado, here is the article in its entirety, everyone! Many thanks to

ABS-CBN

for the great report!



Bata Reyes Auctions Off Cue Sticks for Charity

Billiards legend Efren "Bata" Reyes once again showed off his prowess in the pool table and helped a charitable cause at the same time when he participated in an exhibition game and auctioned off several signed cue sticks in Angeles City during the holidays.

In the auction held last December 27, which benefited the

Angeles Bahay Bata Center

, Reyes was able to sell four cue sticks at P10,000 each.

"This is an exhibition game together with Efren Bata Reyes... there was an auction last December 27 [of cue sticks] that were personally signed by Efren," said Angeles Bahay Bata Center president Bruce McTavish.

"Heto nag-eensayo kami ng mga Amerikano. Gusto yata nila akong makalaro. Hindi ko naman alam na makakatulong ito, basta pinirmahan ko itong tako," he said.

Kenneth Starr, one of the buyers of the cue sticks, said that aside from being able to help the children in the center, he was also happy he was able to play against his idol, despite losing in the end.

Back in 2006, Reyes gave two billiard tables that were sold for P50,000. The amount was later used to help build the center in Barangay Cuayan in Angeles that houses and schools orphaned children.

"All the donations will be for the foundation," McTavish said.

Reyes said he considers this as a blessing for him.

Reyes is slated to compete in Kentucky, USA this month, and in Baguio City in February.




"The AnitoKid loves The Magician!"