A good friend of mine from Brazil sent me this video link on how
to survive a

zombie

attack. I say, it's one hell of a video that is in tune this Halloween! And please do not forget to check out the world's first Zombie Survival and Defense Wiki! IT IS a one-of-a-kind site!
Now, if my friends could only send me videos and posts on how corrupt go
vernment officials manage to stay in office and still have the decency to make empty promises to their constituents, hold their heads up high, sleep soundly at night, and look at people straight in the eye without batting an eyelash. I'll bet that such a video would
make headlines amidst deadlines.

But a video on feeding corrupt politicians to zombies would even be a better treat!

And I kid you not!
More pics on zombies from Laughing Squid!!!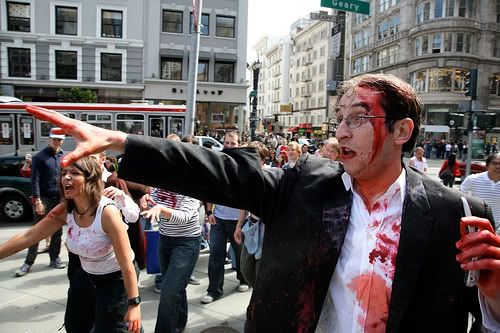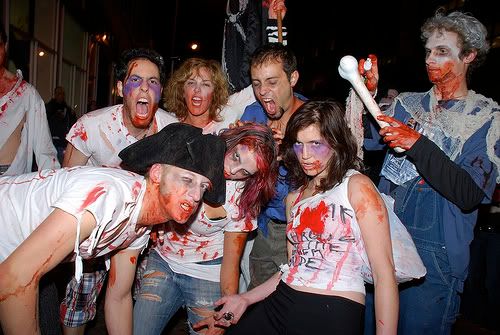 "See, hear, and speak no evil with The AnitoKid."
*Did you enjoy the post? Did you find it interesting?
You know what to do :)