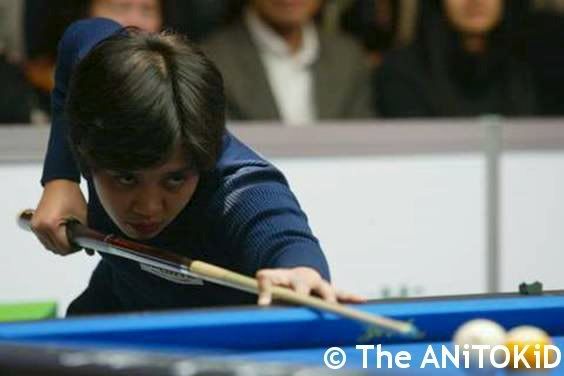 Update on the 2010

Yalin Women's World 10-Ball Championship

: Reigning World 10-Ball Champion Rubilen Amit is now making big strides in her defense of the World Women's 10-Ball Championship!

And I kid you not!
The Philippines' First Lady of Pool scored three important victories, i.e., two in stunning fashion and one via the backdoor, to storm her way into the semifinals round of this prestigious World Pool-Billiard Association-sanctioned event!
Rubilen Amit needed to go through the Round-of-24 after she was denied an outright Round-of-16 berth by Chinese Taipei's Tsai Pen Chen, who nipped her with a 6-2 win. But, truth be told, Bingkay struck back with a vengeance – trashing Canada's Joanne Ashton and China's Han Yu with 8-2 and 8-7 wins, respectively. Bingkay continued her fine showing by stopping Norway's Line Kjoersvik with a smothering 8-2 score!
In the crossover, Rubilen Amit will face Korea's uber-sexy pool goddess,

Ga-Young Kim

.
The winner of this five-day event will receive $20,000.
Go Bingkay! The entire nation is rooting for you!
Mabuhay ka,
kaibigan!