Billiards

buddies and

pool players

, here is a slideshow of

Rodolfo Luat

, aka

Boy Samson

, playing with his new Ebony-Ivory pool cue made by custom cuemaker

Pat Diveney

of Iowa.

The pictures were taken in March 2009 at the AMF-Puyat Superbowl, Makati Cinema Square, Makati City.

Truth be told, Rodolfo Luat requested that I be the first to try out his new cue. I initially declined. Who wouldn't, right? After all, that is a new cue! And a very beautiful one at that! But In the end, I "gave in" to Boy's request.

@Boy Samson: Much thanks for giving me the honor, bro! Will never forget it!

And I kid you not!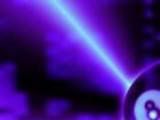 More YouTube videos from The Runout TV!
It's always a runout at The Runout TV!